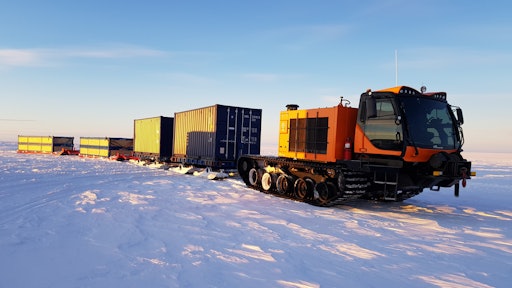 PRINOTH has developed a special transport vehicle for the Norwegian Antarctica Station. Code named "Troll", the vehicle is designed to help reduce overall operational costs. It does so by providing lower fuel consumption, reducing transport time and minimizing the number of people dedicated to transporting fuel and goods in the region. 
The company custom designed the vehicle to ensure safe, efficient and reliable transport. Several patent-pending innovations are utilized in the vehicle. Extreme temperatures and the rugged terrain require special engineering of components to ensure durability.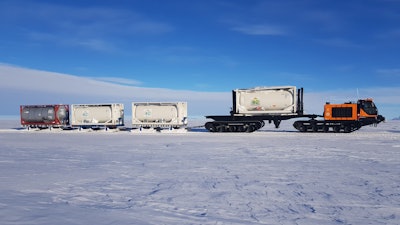 "This project certainly challenged our teams to push boundaries to refine our know how and to come up with a cutting-edge machine to allow traveling in the crude climate of the Antarctic while still providing the same high levels of productivity PRINOTH is renowned for," says Engineering Director, Eric Steben.
Validation of the concept vehicle took place during the 2018-2019 season. PRINOTH is now in the stages of fine-tuning the machine to optimize performance and comfort. The company says some fine tuning is still necessary, but overall its customer is satisfied with how the machine's development has gone thus far. 
Members of PRINOTH's engineering team will head to Antarctica this fall to work on the vehicle and provide training to the customer.