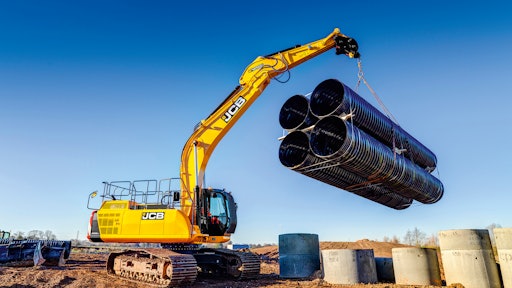 The global excavator market size is anticipated to reach USD 56.46 billion by 2025, according to a new report by Grand View Research Inc., exhibiting a CAGR of 4.7% during the forecast period. Surging demand for excavators among construction equipment operators for excavating, grading, and site preparation is the key factor bolstering the growth of the market.
Demand for wheeled excavators is likely to grow over the forecast period owing to increasing development of urban infrastructure, roads and highways, and the mining sector. Wheeled excavators are mainly used in urban areas and projects such as smart cities and megacities are boosting their demand. The wheeled excavators segment is projected to post a CAGR of 6.5% over the forecast period.
The construction application segment held the largest share in the excavator market in 2016 and is poised to cross the mark of USD 35 billion by 2025. Investments by governments in construction and upgradation of existing infrastructure is one of the primary growth stimulants for the segment. Excavators are used in construction for digging trenches, holes and foundations, demolishing buildings, material handling and lifting, grading, and landscaping. Depending on size and attachments, their capabilities vary from handling heavy jobs or smaller jobs.
Further Key Findings From the Report Suggest:
Mini/Compact excavators emerged as the largest segment in 2016 and is estimated to generate revenue over USD 11.43 billion by 2025
The other excavators segment is expected to witness moderate growth over the coming years. The segment includes long reach, dragline, walking, bucket-wheel, suction, and steam excavators
The excavator market for other applications such as mining, utility, and agriculture is anticipated to reach USD 21.42 billion by 2025
The Asia Pacific market is likely to witness substantial growth over the next decade. The regional market is projected to progress at a CAGR of 5.1% from 2017 to 2025
Key players including Caterpillar, Komatsu, and Liebherr dominated the market, accounting for a sizeable share in the overall market in 2016.