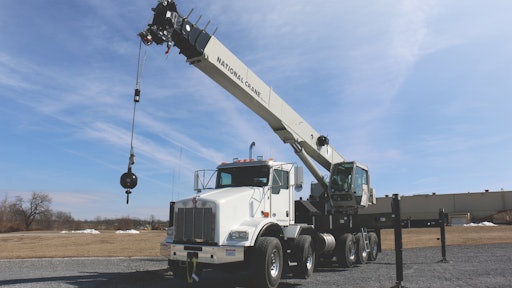 Manitowoc
Fact.MR's latest report forecasts the global boom truck market will achieve a compound annual growth rate (CAGR) of 5% and reach a value of U.S. $1.8 billion by 2027. It says the revival of the market is attributed to more businesses employing boom trucks.
The rapid growth of utility and telecom industries in several countries, including the U.S., India, and China, is generating a reasonable demand for boom trucks and is encouraging the expansion of the industry, as well.
Fact.MR says manufacturers in the global boom truck market are currently designing smaller utility vehicles with higher working heights and optimum lifting capability to provide customers with reliable performance. Development of low-carbon emitting boom trucks is also becoming an industry standard.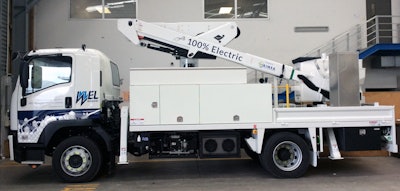 Key takeaways from the boom truck market include:
The global boom truck market is now showing steady growth after the market witnessed depressing sales figures from the traditional oil and energy sectors.
North America leads the global boom trucks market with a revenue share of over 30%. With mushrooming crane rental companies in the region, the sales of boom trucks have been quite high.
The boom trucks market in APAC (Asia-Pacific) will witness a growth rate of over 6.5% attributed to the burgeoning capital investments for infrastructure. With a fast-track record of urbanization in countries such as China and India, the demand for boom trucks for construction is increasing.
Equipment manufacturing companies are developing products offering their customers boom trucks with reliable efficiency, and high weight carrying capacity.
"The global boom trucks market finds optimism mainly due to infrastructure projects and large rental fleets that were once stagnant. Growing expenditure on infrastructure with increasing demand from end use industries including construction, utility, and telecom remains the prominent factors backing the market," says the Fact.MR report analyst.
Product Innovations Strengthening Market Hold, as Smart City Developments Abound
The increasing number of construction projects and smart city developments are creating a way ahead for key manufacturers as well as new entrants in the landscape of boom trucks. Boom truck OEMs are developing a rich package of fuel-saving innovations to attract maximum buyers including near- and long-term diesel enhancements, updates to vehicles such as advanced aerodynamics and active driver technology.
Key players in the boom trucks market, such as Terex, Manitex, Altec, Elliott, Tadano and others provide customization by offering frame modifications and yielded proprietary axle configurations to their customers for different applications in varied end use industries. Manufacturers are still grappling with large over-capacities in emerging markets, leading to high and growing price competition.