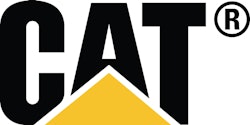 Caterpillar Inc. announces that Gary Stroup, 62, has elected to retire following a distinguished career of more than 39 years with the company. Stroup has been a Caterpillar vice president since 1992, and currently has responsibility for the Large Power Systems Division. A replacement for Stroup will be named prior to the end of the year.  
"Gary's transformational leadership has been critical to the success and profitability of our engine business as it has evolved and changed over the last 10 years to meet ever increasing customer and regulatory requirements," says Gerard Vittecoq, Caterpillar Group President with responsibility for Energy and Power Systems. "His talent, expertise, passion and professionalism as a leader during his career have been matched by his focus on customers and developing people within Caterpillar," Vittecoq adds.
Stroup previously served as a Caterpillar vice president with responsibility for Solar Turbines Incorporated, vice president with responsibility for the Component Products Division and vice president with responsibility for the Mining & Construction Equipment Division and general manager of the Hauling Units and Motor Grader Business Unit. He joined Caterpillar in 1972 as a machine shop trainee and held a number of positions with increasing responsibility in manufacturing before being named manager of the transmission business unit in 1990.