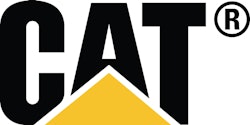 To better capitalize on the growing importance and excitement of data analytics and to drive innovation to support customers, Caterpillar Inc. announces the formation of a new division, Analytics & Innovation (AI), which will be led by Caterpillar Vice President Greg Folley. The division will bring together the people and resources that will foster a culture with innovation at the core, form a broad and connected analytics ecosystem and manage strategic third party relationships with providers like Chicago, IL-based Uptake, a start-up with which the company recently announced a technology and predictive analytics agreement.
Caterpillar will co-locate key employees with the Uptake team in Chicago to accelerate the work needed to create a platform that takes massive amounts of data, combines it with data science to understand patterns and quickly deploys information to save customers money, optimize performance and prevent unplanned downtime. The company is also placing resources in the Silicon Valley and has seeded money in a venture capital fund with the goal of investing in emerging technologies that could further enhance Caterpillar's product and service development. All of these activities under the umbrella of the AI division will complement the innovative work that thousands of Caterpillar employees are already doing around the world— a trait that has been critical to Caterpillar's success since the formation of the company 90 years ago.
"We know that technology and information are the drivers in almost every industry including ours; we have to continue pushing our company to be innovative - to imagine, create, and embrace the new and the different, and to be disruptive in our own way," says Rob Charter, Caterpillar group president with responsibility for the Customer & Dealer Support (C&DS) division. "A huge opportunity for competitive advantage lies in the analytics and innovation space, and we have a unique opportunity to connect data from the broadest product line that cuts across multiple industries. We can transform the mountains of incoming data – from a single machine or engine, an entire job site, the supply chain, a shipping location and much more – into valuable information for our customers and suppliers more efficiently and effectively than anyone else. As the vice president of Reman, Components & Work Tools (RCWT) since 2011, Greg has led the organization to adopt innovative technologies, making him the ideal choice for this new position."
Since joining Caterpillar in 1995, Folley has held numerous positions including senior labor relations consultant, human resources manager, corporate labor relations manager, U.K. HR Shared Services director, director of Compensation and Benefits and general manager of the Specialty Products Business Unit of Motion and Power Control Division. In 2008, the Caterpillar Board of Directors named Folley vice president of the Core Components Division, and in 2009, he was appointed vice president of the Human Services Division. He has a bachelor's degree in economics and a Juris Doctor from the University of Notre Dame, and has completed the Executive Program at Stanford University.
New Responsibilities for Doug Hoerr
With Folley leading AI, Doug Hoerr will now become the vice president with responsibility for the RCWT Division, reporting to Charter. Hoerr is currently the vice president of the Strategic Services Division (SSD).
"Doug's more than two decades of experience ranging from accounting, to business manager in several Caterpillar groups to his work on strategic acquisitions and divestitures are a strong foundation for leading the diverse RCWT group, which must closely collaborate with units across the company," says Charter. "He has fantastic business acumen and, as the former Chief Financial Officer (CFO) for the C&DS division, he comes to the table with deep expertise of RCWT's business."
Hoerr began his 21-year career with Caterpillar in accounting. He held several accounting and business analysis roles throughout the company, including senior leadership positions in Caterpillar's engines business. He served as the senior business manager for Large Power Systems & Growth Markets, and in 2012, was named CFO for the C&DS group. Caterpillar's Board of Directors appointed him vice president of SSD in 2014. Hoerr holds a bachelor's degree in accounting from the University of Illinois. He is also a certified public accountant.
The functions of SSD including the Strategic Planning, Economics, Business Risk Management, Revenue Management and Competitive Analysis groups, will be incorporated into the Finance Services Division led by Vice President Mike DeWalt. DeWalt will continue to report to Caterpillar Group President and CFO Brad Halverson. The Strategic Investments department in SSD, which manages Caterpillar's Mergers & Acquisitions activities and is led by Derrick York, will also report to Halverson.
All changes are effective May 1, 2015.