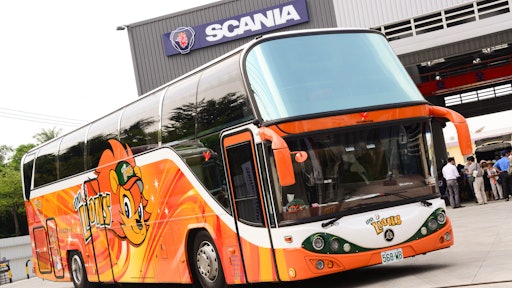 Scania will deliver an additional 100 chassis to Taiwanese bus bodybuilder Gen-Chen. The company has worked with Scania since the early 1990s, and in recent years exclusively relies on Scania.
"Scania has built a strong name for itself in the Taiwanese bus market over the past 30 years," says Chen Horn-Ho, Chairman of Gen-Chen. "Our customers appreciate Scania Taiwan's extensive service network that offers the best possible support for their competitive businesses."
Scania's Euro 5 coaches have become the best-selling buses in the high-end coach and intercity market in Taiwan. More than 550 Scania coaches have been put on roads since they were introduced in 2013. Last year (2014), was a record year for Scania in Taiwan with 623 units ordered and 367 units registered.