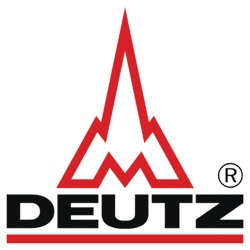 DEUTZ AG has published its consolidated financial results for the first three quarters of 2016. At €935.3 million, new orders were on a level with the first 9 months of last year (Q1–Q3 2015: €932.9 million). In the third quarter, DEUTZ received orders amounting to €258.1 million, which was down by 1.6% on the prior-year figure of €262.2 million.
The number of engines sold fell to 100,439, a decrease of 6.3% compared with the first 9 months of 2015 (Q1–Q3 2015: 107,236 engines). Third-quarter unit sales totaled 30,733 engines, which was 5.6% more than in the prior-year period (Q3 2015: 29,116 engines).
Revenue rose by 0.7% to €945.5 million in the 9-month period (Q1–Q3 2015: €938.8 million). Broken down by region, revenue was up by 5.0% in the EMEA (Europe, Middle East and Africa) region and by 19.7% in the Asia-Pacific region, but down by 19.1% in the Americas. Revenue generated in the third quarter of 2016 amounted to €301.1 million, a year-on-year rise of 12.1% (Q3 2015: €268.6 million).
There was a very encouraging increase in operating profit (EBIT) during the reporting period: at €19.7 million, it was significantly higher than the figure for the prior-year period of €10.6 million due, in particular, to a decrease in depreciation and amortization. Consequently, the EBIT margin almost doubled to reach 2.1%. Net income for the first 9 months of 2016 came to €18.8 million, compared with €7.3 million in the same period of last year. This resulted in earnings per share of €0.16 (Q1–Q3 2015: €0.07). "The published financial results are in line with our expectations. If our unit sales increase, we will be able to further improve our EBIT margin because of the steps that we have taken to boost efficiency," says DEUTZ's Chief Financial Officer, Dr. Margarete Haase.
"DEUTZ is well positioned for the future. In recent years, we have laid essential foundations for DEUTZ's future success by updating the product portfolio, optimizing our network of sites and winning new customer projects," states the Chairman of the DEUTZ Board of Management, Dr. Helmut Leube.
DEUTZ has confirmed its forecast for 2016 as a whole and, in a tough market environment, continues to expect revenue to stagnate or, at best, rise slightly and the EBIT margin to increase moderately.