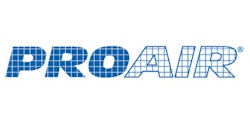 ProAir LLC, supplier of OE and aftermarket automotive HVAC systems, is celebrating its 35th year providing products and solutions.
 
ProAir was founded in 1978 by Dennis Haeck and shortly after was joined by long-time business partner Dennis Mitchell. The company was started when the demand for installation of air conditioning and heating systems in vehicles was on the rise. As the company expanded, it became involved in the manufacture of automotive climate systems, as well as the installation of those systems. Today, ProAir is manufacturing, distributing and installing air conditioning and heating systems as a service for most vehicles, with an emphasis on specialty vehicles, ranging from ambulances and delivery trucks, to cranes and airport ground support vehicles.
"I am proud to celebrate this achievement as it represents our continued ability to adapt in an ever-changing industry as well as the impact we have had on the lives of our past and present employees," says Dennis Mitchell, ProAir President. "I credit this milestone to the partnerships we have created with our customers and suppliers. Our employees also played a huge role in our success and helped create a family atmosphere while designing, building and installing unique and innovative solutions that meet the needs of our customers."