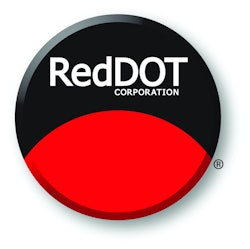 Red Dot Corporation, a leader in heating and air conditioning for commercial and military vehicles, announces several major leadership changes, strengthening the company's core business and streamlining its operations. The company appointed Rick McNamee as permanent Chief Executive Officer (CEO). McNamee first joined Red Dot in May 2016 as interim CEO and also holds a seat on the company's board of directors.
In addition, the company named Steve Lach as Chief Operating Officer (COO) and Artak Arakelian as Vice President of Operations. By reinvigorating the company's leadership with proven expertise, Red Dot is aligning all aspects of the company with its 2017 goals and vision.
Together, the leadership team will focus on further expanding Red Dot's market-leading innovation in HVAC systems and its partnerships with major original equipment manufacturers. Additionally, the company will advance its operations and offerings to better meet the needs of the aftermarket segment, aiming to be the first-line choice for distributors and end customers. To underscore these efforts, McNamee and Red Dot executives are engaging all team members to build a strong foundation of leadership, operational excellence, and a culture of ownership, trust and accountability.
"Rick has brought both spirit and skill to Red Dot, making his impact felt at every level of the company," says Steve Mance, chair of Red Dot's board of directors. "With Rick's deep experience and bold vision at the helm, I am confident that Red Dot will maintain its growth trajectory and continue producing excellent product for our customers. I know Rick is the right man for the job."
McNamee brings to Red Dot a wealth of leadership experience successfully steering both public and private companies that demanded significant operations management. As CEO, President and chairman of the board at Continental Circuits Corporation, Rick brought tangible cost and cycle time improvements to the company's operations, significantly improving their financial performance.
Afterward, he transitioned to ad-hoc roles consulting for a variety of companies, including as executive coach and leadership trainer, angel investor, board member, and interim CEO. McNamee has also spent 14 years at IBM, serving in a variety of manufacturing and engineering roles. He holds a bachelor's degree in engineering from Purdue University.
"I'm delighted that the board has offered me the opportunity to be a permanent member of the Red Dot family. I have loved my time here and am humbled to have been welcomed with such warmth and generosity," says McNamee. "Going forward, we have set ambitious goals for 2017; with support from such a dedicated staff and robust executive team, I am confident we will hit the ground running."
As part of Red Dot's efforts to overhaul and strengthen the company's leadership, Red Dot is also creating a new COO position. Lach, the company's inaugural COO, will oversee the operations department and report directly to the CEO. Lach previously served as Red Dot's temporary Vice President of Operations and led operations within companies including AT&T, Sanmina and Viasystems.
Arakelian joins Red Dot as Vice President of Operations from Precision Castparts Corporation, where he has climbed the ranks over the past 7 years. Arakelian begins January 2017 and will report to the COO.
Alongside the existing executive team, Arakelian and Lach will play pivotal roles in supporting and executing McNamee's strategic vision for Red Dot into 2017 and beyond.