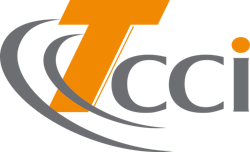 T/CCI Manufacturing, a world leader in compressor technology including reciprocating, swash plate, wobble plate, and variable compressor designs, is featuring its latest, most versatile compressor for the global bus market at IAA 2018 in Hannover, Germany September 20-27.
The QP25 is designed for school buses and smaller bus applications, providing a versatile, lower cost solution for new bus designs. The QP25 model provides higher capacity than the QP21 or enhanced 7H15 while being able to fit in the same mounting configurations. This provides an immediate, cost-effective solution to customers who need the higher capacity in extreme climatic conditions.
"The demand for buses worldwide is forecast to rise nearly 5% annually through 2021 and the need to provide our OEMs with customized solutions at an affordable cost is higher than ever. The QP 25 is a quality tested product that has undergone T/CCI's rigorous validation processes to meet industry-leading performance standards," says Director of Engineering Dick Ennis.
More About the QP 25
The QP25 compressor has been fitted with a new design "4-eye" clutch with higher clamping force to accommodate the increased capacity of the QP25. The rubber dampening of the 4-eye armature provides smooth and quiet clutch engagements that ensures NVH (Noise, Vibration, Harshness) characteristics of the QP25 exceed customer expectations.