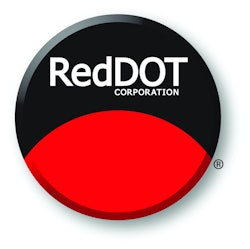 Red Dot Corporation, a leader in heating and air conditioning for commercial and military vehicles, announces the appointment of Rick McNamee as interim CEO, following the resignation of long-time executive Randy Gardiner. McNamee comes to Red Dot with vast experience as a sought-after leadership consultant and frequent interim CEO for both public and private companies.
"We thank Randy for his service and recognize his family's contributions to Red Dot over more than five decades," says Steve Mance, Red Dot board member (and CEO at Defiance Metal Products). "Rick will step in as CEO on an interim basis as we actively work to recruit a permanent replacement. Rick's deep expertise in executive leadership training and his numerous roles as interim CEO make him an ideal candidate. We are grateful he has agreed to take this role."
McNamee is an executive coach and leadership trainer, angel investor and board member for numerous companies. He was highly successful as CEO, president and chairman of the board at Continental Circuits Corporation. McNamee also served in a variety of manufacturing and engineering roles at IBM, and holds a degree in industrial engineering from Purdue University.
"Red Dot is known as a strong and trusted partner in the industry. I look forward to working closely with the team to execute on business strategy, with the goal of improving leadership and operations and ensuring the company's continued growth," says McNamee. "I'm honored to have been invited to this role and appreciate the confidence the board has placed in me."
Red Dot Corp has launched an external search for a permanent CEO, and plans to appoint an executive by August 2016.