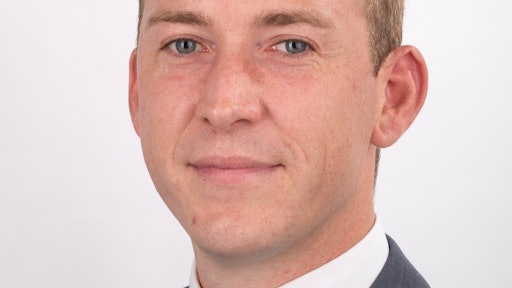 responses submitted by Jeroen Decleer, Vice President of Global Off-Highway Sales, Product Planning, and Strategy for Dana Incorporated
Global Markets
In previous years, the BRIC countries were the primary areas of focus for global expansion and investment. Since then, Brazil and Russia's prevalence seems to have waned. What do you consider to be the strong markets for opportunity around the world?
Generally speaking, the global demand for most of the off-highway markets we serve – construction, mining, material-handling, agriculture and forestry – is very strong. China is strong in particular, but the markets for construction and mining machinery in North America and Europe are also extremely active.  Additionally, India has shown very strong double-digit growth across major segments.
Demand for underground mining equipment and tunneling machinery is booming, and we are experiencing a surge in demand for access equipment such as telehandlers and aerial work platforms in North America, Europe, and Asia-Pacific.
Also, the strong global economy has spurred further expansion of port equipment, ground support equipment, and a recent surge in sales of equipment for the oil and gas market.
Are there new regions of interest? What particular industry or equipment type are you looking to expand in these regions and why?
The greatest area of interest for Dana is electrification and hybridization, which is a key element of our corporate strategy across all the mobility markets we serve.  We've made a series of moves to support electrification and hybridization, including the acquisition of Brevini, the joint-venture partnership in TM4 Inc., and the agreement to purchase the Drive Systems segment of the Oerlikon Group.  Along with our own internal research and development efforts, this activity positions Dana to drive our leadership in electrification in the off-highway segment.
While we're seeing initial heavy interest in supplying electrified drivetrains for heavy material-handling equipment, small forklift trucks, and other warehouse equipment, we're talking to customers about electrified solutions in all off-highway markets.
We're seeing fresh growth in India as part of its economic and modernization transformation, especially in agriculture equipment, construction equipment for infrastructure projects, and logistics to support growing export activities.
The Made in China 2025 initiative is driving activity there, especially in material-handling and construction equipment. Our Brevini-brand products are selling especially well in China, in particular components for boring equipment used in infrastructure projects.
Diesel vs. Electric
Do you think there will always be a place for diesel powered equipment for heavy-duty applications? Why or why not?
We believe diesel-powered equipment will continue to be used in off-highway over the long-term, because the highest priority for owners and operators of these machines is performance. Simply stated, regardless of power source, off-highway machines always have to get the job done. There have been tremendous advances in energy storage and energy transfer, and we expect a transition from diesel-powered vehicles to electric-powered vehicles sooner rather than later due to emissions requirements in certain areas, such as indoor material handling equipment, underground mining applications, and compact equipment. Depending on application and duty cycle, we will see both hybrid- and full-electric architectures emerging in our markets.
What would electric power sources have to achieve in order to replace the diesel engine for heavy-duty applications?
The two greatest challenges in the adoption of electrification in off-highway are infrastructure and on-vehicle energy storage.  As it stands now, the infrastructure needed for charging vehicles is not sufficient for most off-highway applications, especially in mining and agriculture.  Also, energy storage has to advance to offer both increased energy capacity within a smaller design footprint and extended operating times, especially for larger off-highway vehicles.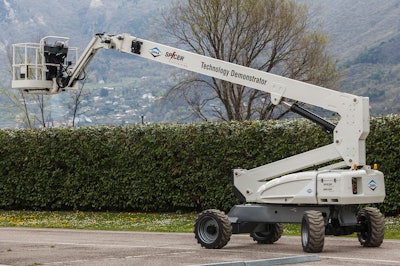 How do the diesel bans in several major cities around the world play into the direction your company is taking for electric vehicle development, if at all? 
There are numerous factors driving the trend toward electric vehicle development, and the emerging bans on diesel engines are certainly playing a role.  Emissions reduction, worker safety, and total cost of ownership benefits are also major drivers.  This is why the expansion of our electrification and hybridization capabilities is a key element of our corporate strategy across all the markets we serve. 
What do you think is the next step for emissions regulations after Tier 4 Final and Stage V? 
We expect emissions regulations to continue to advance, and we are investing in research and development as well as inorganic growth activities to expand our toolset for supporting the emissions regulations of the future.
How are you looking at engine system design and development for the future? Modularity? More integrated sensors? More compact design?  
Since performance of the engine and the drivetrain are so closely aligned, our engineers are integrated with numerous engine manufacturers to plan the designs of the future.  In general, the days of oversized engines are over, and engine manufacturers are working on developing solutions that reduce engine size while still offering enough power during peak demands for tractive effort and working functions.
Powersplit transmission designs, such as the Dana Rexroth hydromechanical variable transmission, represent one way to meet customers' performance needs while reducing engine size. 
We are also rapidly developing solutions to help optimize engine performance by leveraging data from the drivetrain and work circuits to generate intelligence that adapts to driver preferences and provides predictive capabilities.
IoT & Connectivity
How is your company investing in IoT services and opportunities? 
We are seeing a complete revolution in the way we manage information, not only in the technologies we develop for customers, but also in the way we develop and manufacture these technologies.  We are seeking to extract information and analyze it in a systematic way to produce intelligence that enables us and our products to work smarter. 
On the product side, our Spicer® Smart Suite™ is a prime example of how we're leveraging data.  For example, the Spicer Smart Suite Intelligent Load Monitoring System (ILMS) uses patented and proprietary data-collecting technologies across the vehicle to prevent tip-over incidents, estimate static loads, and supply intelligent calibration management.  Other driveline data-management systems are under development for monitoring vehicle speed, steering, suspensions, brake wear, axle temperature, and oil condition.
If you have already implemented some IoT opportunities, how has it affected your company? What are the long-term hopes or goals?
Our long-term goals are always focused on helping to improve the performance, reliability, and serviceability of the off-highway vehicles that use our drive and motion technologies.  We're beginning to see these benefits through the Spicer Smart Suite vehicle intelligence solutions we're developing, but there is far more intelligence that we and OEM customers can leverage.
We see the true power of IoT in the integration of on-vehicle information with off-vehicle intelligence, such communication with other work vehicles, environmental data collected by drones and satellites, weather information, and other external data sources.
Do you see a path toward the use of AI, VR or AR in your manufacturing processes, or even on board the vehicle itself?
Artificial intelligence, virtual reality, and augmented reality will continue to play an increasing role in technology development and vehicle performance.  For example, we've already integrated smart glasses into our off-highway production capabilities.
These technologies will also be deployed on vehicles as the next generation of human-machine interfaces.  For instance, we're already seeing smart helmets and smart jackets that vibrate as a vehicle operator approaches hazards.
How do you see connectivity and machine learning changing the vehicle landscape in the next decade? 
The physics at the center of vehicle operation aren't going to change, and neither will the overriding need for performance, so we don't envision drastic changes in vehicle architecture in the short term.  The immediate changes we'll see are in the intelligence available to the vehicle operator and fleet manager, such as advanced capabilities for preventing tilting and other dangerous maneuvers.  The analogy in the light-vehicle space is the increased availability of parking assistance technologies.
What concerns do you have with these technologies, their integration, and their means vs. ends, if any?
Data security is a major issue that needs to be addressed in the increased adoption of IoT and connectivity capabilities.  The availability of critical operating data and the need to share it risks security breaches of personal, vehicle, and business information. 
Another issue is the sheer abundance of data and the complexity involved in collecting, storing, integrating, analyzing, and deriving intelligence from it.  It's like digging for something on the Internet without a search engine.  A vehicle operator or fleet manager can easily be overwhelmed by the volume of raw data that's available, so the key for Dana and our OEM customers is to translate all this data into those key morsels of intelligence that will improve productivity, safety, efficiency, and overall performance.
Automation & Smart Systems
What smart systems or components does your company currently offer? If they are application or industry specific, include that detail in the explanation.
Our main smart offering for the off-highway market is Spicer Smart Suite technology, a platform of fully integrated, connected-vehicle features that converts operating data from the drivetrain into actionable insights for enhancing productivity, improving operator and machine safety, reducing maintenance costs, and decreasing total operating costs.
Spicer Smart Suite technology is fully integrated into component housings, delivering optimum packaging and ensuring that sensitive mechatronic sub- systems are fully protected from accidental damage and the impacts of typical operating environments.  Dana's solution supplies greater long-term value over the remote-mounted and retrofitted solutions currently available from third-party providers.
The first package is Spicer® Smart Suite™ Intelligent Load Monitoring System (ILMS), which is now available for pre-production testing by vehicle manufacturers.  This system for telehandlers uses patented and proprietary data-collecting technologies across the vehicle to prevent tip-over incidents, estimate static loads, and supply intelligent calibration management.
Spicer Smart Suite ILMS is designed to alert the operator of potential tipping situations, reduce the risk of vehicle breakdowns, improve productivity and precision, and enhance the long-term durability of powertrain systems. 
How will that portfolio be expanding in the near future? What customer/industry demands drove these future developments? 
Off-highway vehicle buyers are typically focused on performance above all else, so the demand for Spicer Smart Suite technology is driven by the age-old demands for improved productivity, fuel efficiency, safety, and maintenance capabilities.
Other Spicer Smart Suite packages under development will leverage data relating to vehicle speed, steering, suspensions, brake wear, axle temperature, and oil condition.
How do you see the timeline of vehicle automation unfolding in the coming years?
Unless regulatory considerations or government subsidies are factors, the adoption of these technologies is typically driven by the return on investment for vehicle buyers.  We expect to see these smart technologies implemented first on high-end vehicles in North America and Western Europe, with subsequent adoption around the world as technology costs decrease to make the initial purchasing cost as attractive as the long-term vehicle owning and operating cost.
Where do you see the greatest opportunity for automation, either on-board or in the manufacturing process?
The introduction of automation capabilities in underground mining and agriculture is already well underway, but there is a long way to go in using automated capabilities in far less-defined operating environments, especially where machines and workers are in close proximity. 
Managing the Data Trend
Since the onset of Big Data several years ago, how has data become an integrated part of your design and development process?
One of Dana's greatest competitive advantages arises from our ability to leverage our technology, processes, and assets across all of our end markets – passenger vehicles, commercial trucks, and off-highway vehicles, as well as industrial and stationary equipment applications. 
Data has always played a large role that drives operational excellence through the Dana Operating System, and our ability to collect, manage, and analyze this date drives our world-class engineering and manufacturing capabilities, reinforces quality processes, enhances customer satisfaction, and ultimately increases profitability.
What challenges remain or lay ahead for the continued and accelerated flow of data?
The challenges of managing data in our business mirror the challenges in managing vehicle data. Data security always needs to be addressed, as does the volume of data and the complexity involved in collecting, storing, integrating, analyzing, and deriving intelligence from it.
Challenges & Opportunities
What excites you about the future of the heavy-duty vehicle market? 
Advanced technology is going to drive further improvements in productivity, safety, efficiency, and performance in the off-highway market moving forward, and Dana is well positioned to continue leading the industry with our portfolio of innovations – especially those relating to hybridization and electrification.  We have a large and growing commitment to research and development to fuel our internal efforts, and we have made a series of strategic moves with Brevini, TM4, and the agreement to purchase the Drive Systems segment of the Oerlikon Group to provide advanced gear technology, more complete system offerings, and a wider global footprint to serve our customers.
Where are the challenges you are either currently dealing with, or foresee down the road?
Since technology will determine the leaders in the off-highway market moving forward, perhaps our greatest challenge is the competition for talent.  We have technology centers located around the world close to our customers, and the advanced engineering expertise that spans mechanical, electrical, controls, and software development is in short supply in any one region, let alone globally.  That's why we're heavily engaged in professional associations and conferences as opportunities to network with the talent that will continue to drive our business forward.
Companies in this article