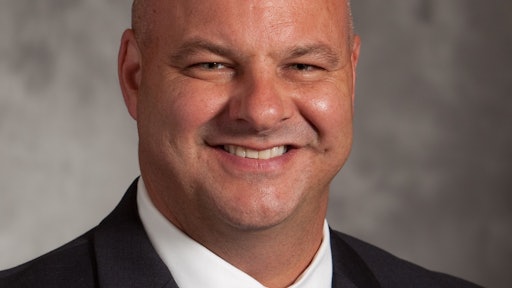 responses submitted by Michael Lefebvre, Manager, Worldwide Marketing Support, John Deere Power Systems and John Radke, Manager, Worldwide Customer Support, John Deere Power Systems
Diesel, Electric and Other Power Alternatives
How, if at all, does your company see alternative fuels fitting into the heavy equipment industry? Are there specific ones on which either your company is focusing or which have the potential to most benefit the industry?
For years, petroleum-based fuels have been the industry standard, primarily due to the lack of acceptable, cost-effective and reliable alternatives. However, with growing interest in sustainable energy, alternative fuels are becoming more widely adopted and readily available.
We support the use of biodiesel because we recognize the importance of biofuels to our customers and to the environment. Biodiesel is a renewable, oxygenated fuel made from a variety of agricultural resources such as soybeans or rapeseeds.
One of the primary advantages of biodiesel is its renewability. As a renewable, domestic energy source, biodiesel can help reduce dependence on petroleum imports. Biodiesel is also nontoxic, biodegradable and suitable for sensitive environments.
All John Deere engines can use biodiesel blends. Stage V engines operated within the European Union may use blends up to 8% (B8). Concentrations up to 20% (B20) can be used for all other John Deere engines providing the biodiesel used in the fuel blend meets the standards set by the American Society of Testing Materials (ASTM) D6751 or European Standard (EN) 14214. John Deere engines without diesel particulate filters can operate on biodiesel blends above B20 — up to 100% biodiesel — if the biodiesel is permitted by law and meets the EN 14214 specification.
We consider biodiesel to be the way alternative fuels can integrate into the heavy equipment industry.
What role, if any, is electrification playing in your company's design initiatives?
There's a broad push now for electrification in the off-highway sector. However, it's a solution that's been in the works for many years. For example, John Deere was among the first to introduce electric drive technology in construction and quarry-sized wheel loaders — it produced the 644K Hybrid Wheel Loader in 2013 and the 944K Hybrid Wheel Loader in 2015.
In 2019, the John Deere 644K and 944K Hybrid Wheel Loaders collectively logged more than 1 million operating hours in the field. Achieving this milestone shows that this electrification solution is not only innovative and effective, but also durable enough to withstand the rugged demands of the off-highway market.
As more off-road market segments develop the value propositions to utilize electrification technology, we're focused on how to best help our OEM customers navigate potential design challenges. While the demand for electrification is widespread, the off-highway applications in which they will be used vary greatly. Therefore, we know a single electrification solution cannot address the diverse integration and application considerations.
Leveraging our experience, we worked with our colleagues at John Deere Electronic Solutions to design and implement fully integrated electric drivetrain systems. We approached this solution with flexibility and scalability in mind for ease of OEM implementation.
Our solutions are modular, meaning an electrification solution can be implemented within existing machine designs. The electric transmission module is designed to be dropped in and hooked up to the existing drivetrain connections with minimal adjustment. Therefore, depending on what a customer wants or needs, their existing vehicle platform can be flexible and support both a traditional and electric drivetrain. This eliminates the need to redesign an entire vehicle in order to start testing and implementing electrification solutions.
Electrification is still new to market segments, and John Deere Power Systems (JDPS) understands that some OEMs will introduce a few electric drivetrain-powered vehicles into an existing product line. With this in mind, our engineers have identified key electric drivetrain components that will easily integrate into an existing envelope where a transmission exists, minimizing changes to the vehicle chassis.
John Deere offers a personalized approach by working with customers to find the best solution for their application.
Does your company foresee electrification playing a bigger role in the coming years, and what is needed for it to become a more widespread technology in the heavy-duty vehicle industry?
Yes — while we believe diesel power has a long life ahead, the demand for electrification will continue to grow.
Battery technology will play an interesting role in how electrification solutions evolve. Today, because of the power requirements in off-highway applications, the number of kilowatt hours needed from battery technology to sustain operations for a full work cycle — combined with the time it takes to charge those batteries — make it challenging for off-highway applications to be fully electric for the foreseeable future.
However, there are specific market segments that are driving off-highway electrification solutions. This is because they are invested in lowering their environmental footprint, using more efficient power generation methods and addressing emissions regulations. These include materials handling, mining, rail transportation and hybrid power generation.
For underground mining in particular, there is an immediate benefit to implementing a fully electric solution: It eliminates all diesel exhaust. The segment's application needs are specific, and mining OEMs have been able to pioneer fully electric off-highway solutions for many years, even as battery technology continues to develop.
The value proposition of using battery power in the underground mining segment is based on two things; the cost it takes to ventilate an underground mine, and the improvement of underground air quality for those working in the mine. Underground mining stakeholders are willing to deal with the current limitations of using only battery power — like the increased installation cost and mining infrastructure adjustments for underground electrification support — because it's still less expensive and complicated than drilling new ventilation shafts underground.
Advancements made to support these key electrification-leading markets will eventually support the electrification development in surface off-road applications.
Data, IoT & Connectivity
What role is data playing in your company, and how do you anticipate it will grow in the coming years?
We develop solutions from data. Machine performance data is utilized to offer effective solutions to our dealers and customers through John Deere Connected Support™, a telematics product that enables remote diagnostics and repair, identifies emerging trends and prioritizes machine health issues. The technology in the Connected Support suite of tools has empowered a shift from reacting to problems after they occur in the field to a proactive approach of anticipating and preventing machine downtime — increasing productivity by increasing uptime.
With Connected Support, we can leverage data from an entire fleet of machines — rather than an isolated set of data — to develop global solutions. More data equates to more accurate findings and performance trends. Plus, regardless of where the machines are located, they all speak the same language of data.
Regarding how the role of data will grow in the coming years, I believe we're still at its inception of the power and applications for telematics solutions. We'll continue to incorporate more and more telematics capabilities across our customers' large fleets around the world, as well as help them successfully implement and leverage those capabilities.
Are you seeing any new opportunities in regard to connectivity, and if so, what technologies are making these possible?
John Deere Connected Support uses the JDLink™ telematics connection for improved dealer customer service and machine monitoring. Dealers remotely monitor machines leveraging two key tools — Service ADVISOR™ Remote and Expert Alerts — which provide information needed to ensure John Deere machines are kept in peak operating condition. Dealers are equipped to notify their customers when there's a potential issue before it disrupts worksite operations. This helps achieve more uptime by allowing customers to schedule necessary downtime for periods when the machine isn't otherwise in use.
Service ADVISOR™ Remote allows a dealer to diagnose and repair a problem from a remote location. These capabilities improve productivity and efficiency, as the dealer can analyze conditions in real time and eliminate a trip to the machine.
Expert Alerts were created to identify emerging trends within fleetwide machine data. John Deere evaluates those trends and can develop solutions for dealer technicians to repair machines onsite. For example, with Expert Alerts, John Deere has developed an algorithm that can identify low pressure in an engine — even if it's a small deviation from normal levels. When a machine drops below normal levels, a John Deere dealer is alerted to make the specific repair.
Advancements like these are made possible by the ability to connect more machines. Connected Support has been an active program in the field since 2017, increasing the amount of John Deere connected machines by more than 125% and remote diagnosis by more than 450%. Our goal is to deploy Connected Support globally this year.
Companies in this article