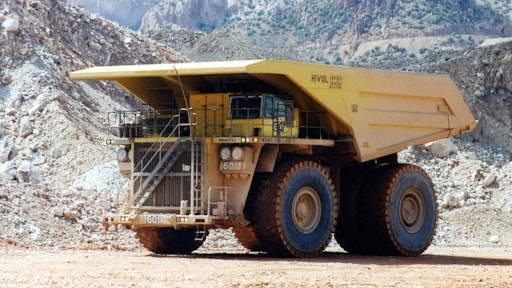 Philippi-Hagenbuch Inc.
The 2020 edition of CONEXPO/CON-AGG and IFPE will once again highlight the biggest trends in the construction and power transmission industries. As such, OEM Off-Highway wanted to know what companies in the construction equipment industry were most looking forward to at the year's biggest show.
Josh Swank, Vice President of Sales & Marketing at Philippi-Hagenbuch Inc. (PHIL), offers his perspective on the various technologies likely to be seen at this year's show, and how they fit in with current industry trends.
1.) What are you most looking forward to seeing at this year's CONEXPO-CON/AGG and IFPE shows? Are there any particular technologies or trends you are most looking forward to seeing?
It'll be interesting to see what the trends are this year. I think we'll continue to see more analytics play a role and more sensors based in equipment. I think that is something that will continue increasing as we see a rollout of 5G; the sensor data across the board with every piece of equipment will finally be able to be linked. Whereas it's been pretty difficult with the current wireless infrastructure up to now. I think that's premature for this CONEXPO, but I think by the next one in 2023, we will we will start seeing a lot of that. We'll start seeing some of that this [year's] show, but more of it in the future.
Read more: 5G Enables the Next Wave of Connectivity
I think there'll be more of a focus on drones for analyzing work patterns, analyzing stockpiles, optimizing routes and efficiencies, and seeing where there's inefficiencies in the overall operation process. At the last CONEXPO they had stuff on drones but didn't have the applicability as to how they would be used yet. Now I think people have figured out how they can use them and work them into the overall business side of things.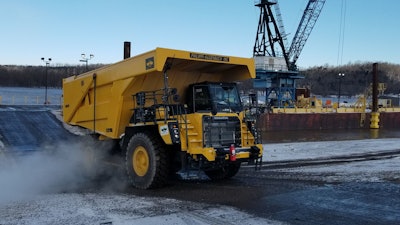 2.) Is there a particular way you are seeing drones be utilized? Are there specific types of applications or tasks in which they're particularly being used?
For PHIL, we use them from a marketing perspective so we can show our clients how they're being utilized in other environments. But on some of our larger equipment, specifically our mining equipment, we will put a drone up so we can analyze its performance, both while it's being used as well as when it's down being inspected for maintenance. We'll take high-definition photos and videos of it operating in stationary [mode] and analyze it for any performance related issues.
For certain clients, we have extended warranties, and this allows us to get a clear overview of each piece of equipment on a periodic basis in ways that would have just been very cumbersome historically. When we have truck bodies that could be hauling 400 ton of material, they're just so large and so high that you can't easily access those areas. So we use drones for that perspective, as well.
3.) Would this help with future design aspects for PHIL?
It already does in some cases. We will take drone footage from various angles of equipment that clients are using at the current time. Say [a client] comes to us for a new solution or they're having a challenge with something. We will analyze what their current process is through drone footage and then we will design around that trying to eliminate the challenges they're experiencing.
4.) How is your company currently viewing the construction and mining industries overall – is the market seen to be positive, and expected to continue being so into 2020?
Our business is looking to continue to be very strong through 2020. We have not seen any degree of downturn; we don't know where it's going to go but as of right now it seems pretty healthy.
5.) Does your company have any main technology or trends it will be focusing its exhibit on during the show? If so, can you give some insight into what those might be and how they fit in with current trends in the construction industry?
We will talk about new technologies such as our compressive seal tailgate. It's a new tailgate designed for containing toxic and liquid materials that can't drip out of the back of the truck body.
Everything we do is customer driven. When a customer comes to us with a challenge or they don't know how to accomplish something with the current technology that's out there, then we develop new technology and innovate to take care of the client's problem. So every product that we've ever done is directly from a client approaching us and saying they needed something.
CONEXPO will provide an opportunity to see existing and new, potential clients. Every CONEXPO, whether it's at the show or after, we end up crafting a unique product to meet a new client's needs.
We don't just sell product, we find solutions for people. It's like we're partnering with them on their business. And because we're so invested in the overall process, it's fun to catch up [with customers] and see how things are going. We really look forward to CONEXPO and other trade shows for that purpose.
Companies in this article