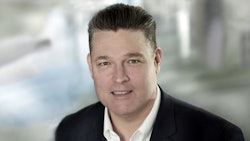 responses submitted by Mike Hill, Sr. Vice President, Sales & Marketing - Danfoss Power Solutions
Impacts of COVID-19
The global COVID-19 pandemic has caused an economic interruption like nothing our generation has ever seen before now – specifically with respect to the magnitude and velocity of change.
Due to the health and safety of their employees, customers quickly started to shut down their operations in late March, and by late April, about 500 of our customers had closed globally. Because of cadence and intensity of the coronavirus spread, the impact to our customers and the regions in which they do business were uniquely different. In fact, some customers re-started, but then had to quickly shut down again due to COVID-19 hot spots or supply chain disruptions.
During this time, aligning changing demand requirements to a global supply chain was an unprecedented challenge. This is where we compare the demand from all customer orders to our available capacity and then define the output signal to procurement to order parts and material. In times like these, processes get stress tested, and we quickly learned where we can improve in supporting both our customers and our business needs. In fact, to best support our customers in this crisis, we sometimes couldn't rely on traditional processes and systems.
Instead, we had to be agile and adapt in real time based on customer needs. Having regular communication with our customers enabled us to better understand their short- and mid-term plans in real time, allowing us to make any necessary adjustments. This pandemic has served as a tremendous opportunity for continued learning and refinement of our crisis planning going forward.
Keeping our employees safe continues to be our highest priority, and during the pandemic, the world quickly shifted to working remotely wherever possible. While operating in some very unique situations – often balancing work with assisting kids with at-home, online school curricula – we're extremely proud of our employees' ability to adapt and adopt new working environments with very high productivity.
While many markets will react differently, this is having a profound impact on how we interact with our customers. Many people are still working from home. As we try to stay close to our customers remotely, we continue to accelerate our online, self-service options, as well as a higher level of sophistication with these online tools, such as dynamic simulation modeling. In addition, our Application Design Center (ADC) investments have enabled on-site platforms to parallel customer development. Our ADCs continue to serve as a key competitive differentiator to support our customers' machine development and validation activities.
With the pandemic, our markets were all significantly changed. In the U.S., the largest reduction has been within the commercial construction industry. On the flip side, the residential construction industry is quite strong, with many people spending money on home improvements, versus travelling and summer vacations.
Despite some months of double-digit sales declines, Danfoss Power Solutions is very optimistic that our industry will get through the pandemic in good shape. Why? We're already seeing an important rebound in some of our key regions where incidences of COVID-19 have declined significantly. We're also quite bullish on the hydraulics industry because the mega trends of the world – climate change, food supply, urbanization, electrification and digitalization have not changed.
However, this pandemic will accelerate ongoing focus on employee safety, agile and local supply chains, and continued investments for even greater capabilities in the overall digital customer experience. This will enable us to further support our customers online and in real time, complimenting with face-to-face and in-person experiences we offer through our ADCs when necessary.
During the pandemic, we're very pleased to have provided several hundred college students from several colleges and universities throughout North America with a virtual summer learning program through our Danfoss Innovation Accelerator. This center is located near the Massachusetts Institute of Technology (MIT) campus in Cambridge, MA.
The outbreak of COVID-19 left many of these students without the internship opportunities they'd been planning for this summer.  In the true spirit of innovation, the program included a variety of opportunities to engage with technology and business leaders at Danfoss, including seminars, mentoring and project-based training.
As our worldwide business continues to rebound from the grip of the coronavirus, we do so confident that we'll become a stronger company as a result of this very unique experience. Historically, the most significant leaps of change arrive after a crisis. Now is such a time, and the Danfoss Green Restart strategy provides the roadmap to stimulating economic growth in a sustainable fashion. Accelerating the electrification of the off-highway and transportation sectors will be crucial to the success of a green restart.
The technology and solutions are already available. Take our electrification business Danfoss Editron, which is changing the way the world moves with electric and hybrid powertrain systems for heavy-duty and commercial vehicles and machines. Machines powered by Danfoss Editron systems are already in operation globally and, together with Danfoss Silicon Power and Digital Displacement Pump technologies, they offer the highest efficiency in the industry.
One example is a fully-electric aircraft pushback tractor that is currently being tested at a major international airport in Thailand. There's also a fully-electric underground mining vehicle that has interest from customers in Europe, North America and South America. Increased investment in electrification will help to reduce emissions and further improve air quality, paving the way to a carbon-neutral future.
READ MORE: State of the Industry 2020
Automation & Smart Systems
Historically, end-users have relied chiefly on highly skilled experts in the operation of heavy equipment. However, with global labor shortages, automation can provide a safe, efficient and sustainable solution for businesses in such markets as roadbuilding, construction, mining, material handling and agriculture.
Safety is a key aspect of the overall value proposition for autonomous heavy-duty vehicles. By removing the operator from the machine, we can significantly reduce the safety risks, especially in those applications, such as mining, where the workplace environment can be dangerous. By incorporating tele-operations, we enable operators to remain in "the driver's seat," fully in control of vehicle maneuvering and from a safe, comfortable control room, rather than being confined inside the cab of a dump truck in a mine shaft 1,000 ft. (304.8 m) under the ground.
Danfoss continues to invest in automation, whether it is at our Innovation Accelerator office near the MIT campus, [or] combining technology development and specific application expertise in ADCs.
In addition, we have a strategic partnership with Autonomous Solutions, Inc. (ASI)—a global leader in vehicle automation—to collaborate on autonomous technology for mobile equipment applications and adjacent markets.
We continue to invest in developing our IoT platform with hardware and software solutions. These include our Vision and Vehicle Controllers and software blocks for autonomy that provide our customers with the necessary building blocks required to begin their autonomy journey. Our platform is "brand agnostic," offering a key value for our small/medium customers as it allows them the freedom to choose the solutions they prefer for their applications.
We're also expanding our product portfolio to help our mobile customers develop and build the best machines possible. We believe this will be significantly strengthened by our upcoming emergence into industrial hydraulics through our acquisition of Eaton Hydraulics. While bringing new products and market reach, our upcoming merger will also double the number of engineers within Danfoss Power Solutions – a key investment in innovation.
Connectivity of machines, data capture and analytics are the keys to accelerating automation in the industry, coupled with further development of technology, including sensor development. This will require new standards around communications protocols and data sharing. Ultimately, we need to collect the data via such tools as telematics, however, data analytics provides the real opportunity to harvest true insights which drive safety, efficiency and productivity for our customers.
Today, we deliver customized solutions and configurations to customers within such markets as roadbuilding, construction, mining, material handling and agriculture. This poses a challenge to develop actionable and scalable insights. In addition, the cost of connectivity is a barrier today, but we believe the investment costs will be reduced using 5G and other new technologies, As a result, the number of connected machines will grow and data analytics will continue to evolve quickly, which will inevitably result in better, more data driven, and thus more clever and faster, decision making and productive machines for our customers.
Danfoss Power Solutions' focus in this space strategy is squarely on the overall vehicle control system, which is our strategy for becoming the best in the world in the area of controls.
At the heart of this aspiration, is our PLUS+1 Systems Development platform, which is the leading control system for the future, providing users with a single integrated platform when combined with our PLUS+1 Connect software. This allows the data and analytics side of our business to be integrated directly into the control system development tool – so there is no need for separate platform. With that combination, users owning the control system components will also own the source of the data for telematics.
Our PLUS+1 platform is also applicable to autonomous functions and we continue to add more building blocks as part of our ongoing development of this innovative tool.
Today, we have a team of 250 software engineers across Danfoss Power Solutions focused on further developing our PLUS+1 platform, along with nearly 100 engineers globally who are developing the hardware to support the software developments. We have successfully demonstrated a tractor in autonomous operation using PLUS+1. Since that time, our software and hardware engineers have been busy making these functions available for all machine designers using PLUS+1 – allowing for remote control, tele-operation and autonomy.
Companies in this article