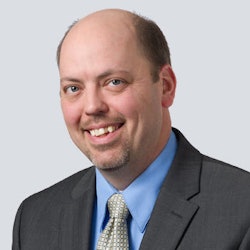 Horton Inc.
responses submitted by Erik Roell, Vice President of Global Market Development, Horton Inc., and Dave Hennessy, Vice President of Engineering and R&D, Horton Inc.
Global Markets, Government & Trade
How, if at all, has or will the passage and implementation of the United States-Mexico-Canada Agreement (USMCA) benefit your company and/or the off-road equipment industry as a whole?
ER: We serve the North American continent through plants located in the United States, so anything that makes export to Canada and Mexico easier is a benefit to us.
Are there other policies you are keeping your eye on that could impact (or have already impacted) your company and the industry?
ER: Since we are also a supplier to on-highway equipment, we keep a close eye on what's happening with the California Air Resources Board, particularly their Advanced Clean Truck initiative and pending further reductions to NOx emissions. While these don't impact off-highway directly, they're often a sign of things to come in off-highway, especially as it relates to diesel engine emissions.
How would passage of an infrastructure or other similar bill in the U.S.—or the equivalent in other countries—benefit the industry?
ER: Increased infrastructure spending would certainly cause an increase in demand for construction equipment, which of course would be a good thing for the industry. The materials to build roads and bridges come from the ground, so the mining market could also benefit from an infrastructure bill.
READ MORE: State of the Industry 2020
Diesel, Electric & Other Power Alternatives
What opportunities for technology and efficiency advancements still exist with diesel engines?
DH: In the area of engine cooling, many applications, particularly smaller engines, continue to use direct-driven fans to cool the engine. This causes a constant parasitic load on the engine consuming fuel and emitting noise. The further adoption of variable-speed fan drives has plenty of potential to reduce fuel consumption and noise emission as well as allow the engine to run at more consistent temperatures.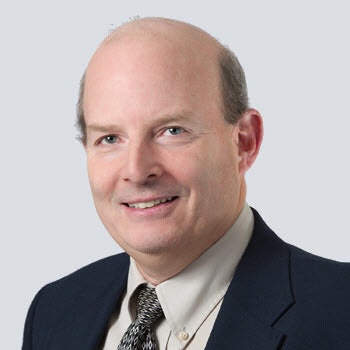 What role is electrification—or other alternative energy/power systems—playing in your company's design initiatives?
DH: We are seeing a lot of interest in electric alternatives for engine cooling. This will likely require adoption of 48V systems to allow this to be done in an efficient manner when considering weight and cost. The fan design in relation to the cooling package plays a large role in the overall efficiency of an electric cooling system. We are currently developing methods to rapidly customize fans and motors to optimize system efficiency over a wide variety of applications.
Are there any emissions or other related regulations your company is monitoring, or feel will have an impact on design efforts and the industry?
DH: The adoption of zero-emission requirements by regulatory entities will drive the need for some fully electric equipment solutions. We are monitoring these situations and adopting our design and development goals accordingly.
Companies in this article