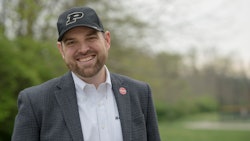 Each year, our State of the Industry issue looks at the top trends and technologies within the heavy equipment industries. We also dig into current and future market conditions, as well as regulations which may currently or in the coming years have an impact on how the industry will go about designing its equipment.
To get the best insights, we speak with executives from a variety of companies working in the industry—everyone from associations, to OEMs to component suppliers. Below are responses provided by Will Healy III, Marketing Manager Americas, Balluff Worldwide, and Dennis Lewis, Managing Director, Sales and Marketing, Balluff Inc.
Read all of this year's executive Q&As.
Global Markets, Government & Trade
What are the key global markets your company sees as growth opportunities and why?
Healy: The electric vehicles (EV) manufacturing market is receiving major investments, machine builders are building up expertise and consumers are trending towards more electric vehicles. According to PEW research, 7% of U.S. adults say they currently own a hybrid or electric but 39% say the next time they purchase a vehicle they are at least somewhat likely to seriously consider electric. Traditional automotive won't go away any time soon, but we see this as a growth generator.
Automation in the Agriculture, Food, Beverage & Packaging markets is also growing strong with more demand for packaged goods and more SKUs than ever before. Urbanization combined with shortages in agriculture labor markets are driving investments in automation technologies in manufacturing and on the farm. Robotic agriculture startups are growing quickly and are providing real value for those who are struggling to get product from the field to the factory.
With the increase of Generation Z (18-24 year old) workers in our economy, they are pushing us to truly work towards sustainability much more than Millennials did before them. What this means is other markets that I see as growth opportunities are ones where we can have big impact on this like: mining, waste/recycling, and agriculture.
Lewis: Electric vehicles, battery manufacturing, food & beverage and life sciences are definitely growth areas. With governments regulating and mandating the future of fossil fuel usage, EVs have shot to the top of the growth list. Additionally, food production for a growing population and life sciences for an aging population will continue to offer steady growth opportunities.
Are there any policies you are keeping your eye on that could impact (or have already impacted) your company and the industry?
Healy: As a millennial, I would love to have seen some student loan forgiveness get worked out. That's money I could put into buying a new car or improving our house or traveling. I'd prefer that millennials were spending that money on U.S. products and services thus generating demand, not tying it up in debt payments.
Lewis: The recent infrastructure deal has some little known components that may affect the automotive market in the future. There are some hidden taxes based on miles driven that individuals will be required to pay. If this happens, demand for automobiles, especially new ones with GPS capability, may drop substantially.
How would passage of an infrastructure or other similar bill in the U.S.—or the equivalent in other countries—benefit the industry?
Healy: My commute would be way easier with the Brent Spence (I71/I75) bridge repaired that's for sure. I would gain days of commuting time back for personal wellbeing or work productivity! It's a major corridor between Detroit and Atlanta thru the rust belt and a major pipeline for the U.S. GDP. In Cincinnati, we are a metro that covers three states— Indiana, Ohio and Kentucky. This bridge is the heart of the tri-state and core to the success of many industries from automotive to food production.
The passage of any infrastructure bill allows for shoring up of our existing over-land logistics network, improvements to our ability to get workers from the places they live to the jobs we have and allows for more virtual connectivity than ever before breaking down barriers and enabling a whole new generation of workers.
How, if at all, has the current state of the global trade tensions—particularly those between the U.S. and other countries—had an impact on your business?
Healy: With a global economy, tariffs on goods like steel or electronics can create unforeseen struggles for U.S. manufacturers; we all use products from around the world and when we purposefully create friction on these products, it can negatively impact local U.S. manufacturers and hurt local jobs.
Lewis: We made the decision a few years ago to move some manufacturing to China to take advantage of the low-cost zone and get our products closer to their growing market. However, the tariffs in the U.S. have eliminated any advantage we gained and actually put us in a worse cost position than before. We are again moving manufacturing locations back to more economical locations to regain the necessary cost structure.
Supply Chain Disruptions
How have supply chain disruptions impacted your business over the past year?
Healy: The biggest topic and hardest to ignore is the chip shortage hurting all automation component suppliers and slowing deliveries of new investments.
Lewis: The challenge with the supply chain shortages is that they started in one area and have become pervasive across the board. What started as a global electronic component shortage has now crossed into other commodities like copper, steel, and plastics. Although our supply chain team has done a tremendous job scouring the globe for excess components, the manufacturing marketplace is just not keeping up with demand. Fortunately or unfortunately, depending on which side of the equation you are on, this has opened the door for competitors with available products to take business.
If impacted, what has your company done to try to overcome this industry challenge?
Healy: We try to be open and honest in our communication with customers, provide the most-up-to-date information that we have and actively try to under promise and over deliver.
Lewis: We have established a global team consisting of not only supply chain but operations and sales personnel as well. We are working with suppliers as well as customers to manage the hottest situations. We've even engaged some of our global customers' assistance in helping us locate difficult components. Some of them have much larger buying power than we do and can be a little more persuasive with the suppliers.
At what point do you foresee the current supply chain disruptions becoming less of an issue?
Healy: I've seen several economists say the chip shortage will be with us well into 2023 and now I hear rumors of plastics or other materials having disruptions. Disruption might be the new normal for the short- to mid-term.
Lewis: Everything I am reading, and hearing is pointing to easing in the late part of the first quarter of 2022.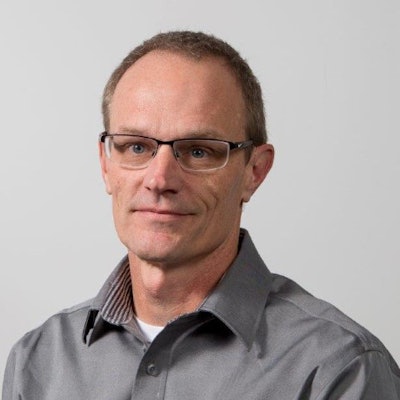 What industry challenges have these supply chain disruptions brought to light, and what can the industry as a whole do to overcome them?
Healy: A huge dependence on a few factories for all semiconductor chips shows how the drive to a balance of localization and globalization is really important. I flew out of LAX a few weeks ago and there were dozens of container ships parked outside the port. We are also seeing a major breakdown of our "over-land" logistics infrastructure. Investment in automation and labor for this market will be vital to a strong recovery.
Lewis: Any disruption exposes the issues related to just in time inventory (JIT). We actually stock a lot of finished goods and have been able to mute the issues for quite a while on the front end. Additionally, the process being charged for hard-to-get components and materials reinforces the need to have profit built in. Customers expect suppliers to eat these increases but without profit in the parts, anyone who eats these increases will not be around for long.
Diesel, Electric & Other Power Alternatives
How, if at all, do you see the role of diesel engines evolving in the coming years?
Lewis: Diesel engines are very efficient and powerful. With regard to efficiency, people don't understand that their electric vehicles take around 75K miles before the efficiency and ecological impact starts to beat gasoline engines. I'm not sure what that number is when comparing to diesel but I imagine it's a lot higher. Diesel engines in cars have been popular in Europe for years. Maybe we'll see that type of evolution away from gasoline and into diesel passenger vehicles take hold in the U.S.
How will electrification—or other alternative energy/power systems—continue to advance in the heavy equipment industry?
Healy: As more and more automation is implemented on equipment for autonomous processes and autonomous driving, there will be more and more electrical systems on vehicles so the question isn't if we electrify but how do we do it in a safe and effective way.
Data, IoT & Connectivity
What will be the best use cases for the Internet of Things (IoT) and data in the coming years?
Healy: Eliminating downtime through condition monitoring of equipment and components and implementing basic predictive maintenance (PdM) tools to fix things before they break and negatively impact our business.
Understanding asset utilization better than our gut feel and combining it with operator data, job site data and fleet data to squeeze every penny out of our capital investments.
Remote service support is one of the most powerful tools I can see coming out of IoT investments. Our most skilled and experienced workers are retiring not because they don't want to contribute but because they can't keep up with the physical demands of the jobs in our market. Using remote connectivity and digital tools, we can leverage the experience of our senior workforce without putting the physical demands on them. In addition, with these tools we can support assets around the world in real time, reducing unplanned downtime and shortening job delays.
Lewis: We see predictive maintenance as the top priority for IoT and data.
What potential do you see in the use of artificial intelligence (AI) and augmented/virtual reality (AR/VR)—both for the design and manufacture of products as well as within equipment?
Healy: By using AR/VR, we can dramatically shorten the cycle of operator training. It's incredible what is possible when we have the instructions and steps right at our fingertips…nope…right in our face! Many of these technologies have proven time and time again that they can reduce training from weeks to days or days to minutes, if you haven't tested one out, you've got to try it.
I had an interesting conversation the other day with Julian Grötsch at Siemens Digital Industries and he provided four use cases for artificial intelligence to me that I really liked: quality monitoring, process monitoring, predictive maintenance (PdM), and condition monitoring for anomaly detection. These uses for artificial intelligence will allow us to eliminate equipment failures and improve asset utilization.
Lewis: Augmented reality is already a reality in maintenance and repair operations. Experts can see equipment remotely to help troubleshoot potential problems without having to get on a plane or travel to the customer location.
What advancements do you see on the horizon for connectivity and machine learning in the next decade?
Healy: Machine vision is just exploding — the camera technology, the software and algorithms. I see cameras as something we all will be using in the coming years to do identification applications, quality inspection applications, gauging and measurement applications, and finally to provide guidance to automation and robots. With 3D cameras, smart cameras and on-board cameras, in combination with AI and machine learning, there are some incredible things being done in this space and the potential for growth is very high.
What challenges remain for the continued adoption of data, IoT and connectivity related technologies or systems?
Healy: Skillset. We have a silver tsunami washing over us right now with baby boomer retirements in manufacturing, agriculture, construction and the U.S. workforce as a whole. We've not done a good job bringing millennials, generation Z, women or minorities into our industry and until we find ways to recruit and retain large segments of these groups, we will struggle to successfully implement technologies into our companies.
Lewis: Creating standards for data will be a challenge, especially in the industrial world. There are so many industrial networking protocols already in operation that make creating one platform for transmitting, receiving and storing data difficult.
Automation & Smart Systems
How has automation helped the heavy vehicle and equipment industries become more productive?
Healy: Automation has allowed us to extend the careers of our most valuable and experienced employees, keeping them relevant and enabling them to continue to work for us generating value. It does this by taking the dull, dirty, dangerous jobs and automating them and keeping the stimulating and problem-solving aspects of the job for our experienced people.
What further benefits will automation bring to the heavy vehicle and equipment industries?
Healy: Flexibility, Efficiency, Visibility. Automation allows us to do more things than we could in the past; automation makes our equipment and our people more productive and automation gives us visibility into our business in a way that manual processes and non-electrified equipment could not.
Challenges & Opportunities
What are the biggest challenges facing the industry currently, or do you see the industry facing in the coming years?
Healy: All manufacturers, construction, agriculture, and mining markets will be impacted by the skills gap and labor shortage if they aren't already. Business strategy for 2022 must include automation and robotics to help with the labor strategy. We need to ask how can we use automation and robotics to do our dull, dirty, dangerous jobs or how can we use automation and robotics to extend the careers of our long-term experienced workers who can't keep up with our current physical demands.
What are some of the biggest opportunities you see in the industry?
Healy: Robotic agriculture, automated agriculture, robotic farming and all the automation coming to help solve our labor shortages and rise in demand are really inspiring. The way automation is being used to generate data for farmers to act more sustainably and manufacturers to create less waste is incredible. I see this space as one with tons of potential and future growth.
Are there any technologies or trends which you are currently excited about in the heavy-duty vehicle industry, or most looking forward to seeing in the coming years?
Healy: I like trucks and big machines; they make me so happy! Autonomous driving I feel is really close and I look forward to seeing what happens next and how it affects the way we work and the way we live.
What do you think will be the biggest change to occur in the heavy-duty vehicle and equipment industries in the next decade?
Healy: I think the trend of autonomous driving in combination with high speed 5G connectivity, real-time precise GPS location tracking and automation of processes create a really fertile ground for disruption of the traditional operator/driver role. The farmer of the future or the site-foreman of the future will be more like a NASA engineer sitting at their desk monitoring for alerts with a wall of screens, video feeds and data. They will be the elite among us choreographing the dance of the equipment in the field.