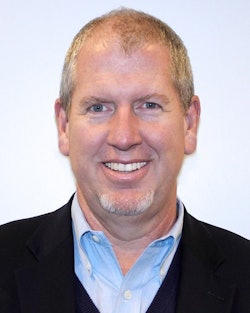 dSPACE
Our team was happy to talk with Jace Allen, technical evangelist, dSPACE, Inc., about our industry in 2022 and what to expect heading into 2023.
What was your biggest challenge in 2022?
We have implemented new technologies for AD and vehicle automation that allow original equipment manufacturers (OEMs)/Tiers to develop and validate their advanced sensor technology in construction, mining, and military – adapting this from automotive and commercial vehicle roads to the off-highway environment has been the challenge.
In what technological areas do you see the potential for the most innovation?
New technologies are coming into play for both vehicle electrification and automation. There has been great work in the AVMI/GVSC areas and OEMs are beginning to use full, digital-twin simulation that will handle the complex environment. The ability to use electrification to power both vehicles and work applications will also fuel more advanced system electrification development.
What innovations or improvements do you anticipate in the off-highway industry in 2023?
We expect to see more automation with sensors—not for just driving—but also to manage work zones and specific job applications. Also adapting new advancements in powertrain and energy storage will continue to grow.
Which industries face the most hurdles in the move toward electrification? Automation?
Electrification is fully capable of being developed and validated, but OEMs/tiers in multiple industries face a shortage of the engineers needed to handle these changes. Automation is happening quickly for commercial vehicles but is a tougher task for the off-highway industry to implement.
Do you perceive that most OEMs recognize and respect their roles as stewards of the climate?
There is definitely perception by OEMs of the benefits of both electrification and automation to mitigate environmental impact from their products. Making this happen is a key part of their messages in conferences like COMVEC.
What will be the biggest challenge in 2023 for the industry?
Once the supply-chain issues are handled (assuming they are), the biggest challenge will be to find engineers that can apply electrification/automation technologies, as many are drawn by big changes and high salaries to OEMs and AD/EM startups (such as in California).
Check out the full report.