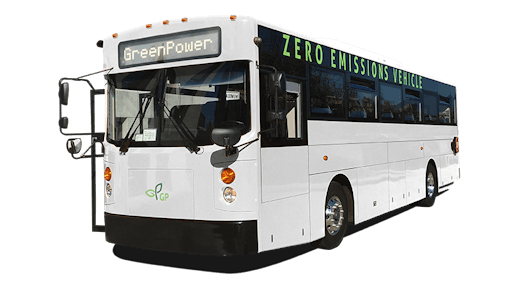 GreenPower Motor Company Inc. will be exhibiting at the Advanced Clean Transportation (ACT) Expo in at the Long Beach Convention Center in Long Beach, CA, from May 1-2, 2018. GreenPower will have its Synapse All-Electric Shuttle Bus on display. Prospective customers can schedule a private demonstration (ride and drive) that will take place the two days preceding the event. 
Part of GreenPower's high-floor Synapse line of products, the Synapse Shuttle is the world's first purpose-built, battery-powered shuttle vehicle, seating up to 48 passengers and boasting a long-range capacity of over 200 miles on a single charge. The bus will be on display at the GreenPower booth, where attendees of the ACT Expo can closely inspect the vehicle.
The GreenPower EV350 40-Foot All-Electric Transit Bus from Porterville Transit will also be at the show. The long-range EV350 recently completed a 205-mile, one-way trip from the San Joaquin Valley to Newport Beach using only 50% of its stored battery-power, exceeding its original estimated range. This vehicle will be driven under its own power again from Porterville, CA, to the Expo.
GreenPower will be in the main exhibition hall at booth #1635.