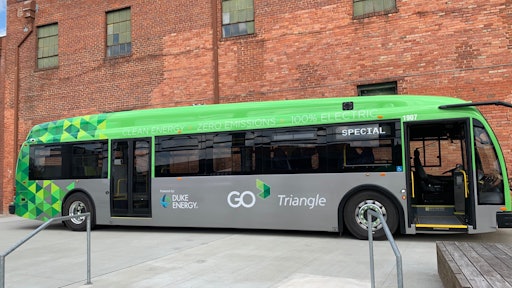 Zero Emission Transportation Association (ZETA)
The Zero Emission Transportation Association (ZETA) recently published its federal roadmap to achieve 100% electric vehicle sales by 2030.
"ZETA's policy platform results from extensive outreach, research and collaboration with the electrical vehicle sector, advocates, and policymakers," said Joe Britton, Executive Director of ZETA in the organization's press release announcing the roadmap's publishing. "We've worked diligently to develop a roadmap of recommendations that reflect the best path forward to electrify the transportation sector and meet this pivotal economic opportunity head on."
According to ZETA, the transition to electric vehicles (EVs) offers national policymakers a chance to create hundreds of thousands of domestic manufacturing jobs, protect public health, and secure American leadership in this innovative space.
ZETA says its platform provides federal policymakers with a comprehensive guide to accelerate the adoption of EVs. It consists of 34 policy proposals across six pillars:
1. Light-Duty Electric Vehicle Consumer Adoption
Point-of-sale consumer incentives, along with early retirement and tax incentives, will accelerate the demand for electric vehicles.
2. Medium- and Heavy-Duty Electrification
Buses, service, and delivery vehicles are primed for electrification, and fleet buyers are eager to save on service, maintenance, and fuel costs. New tax credits, retirement incentives, and targeted programs will further accelerate and drive demand for electric medium- and heavy-duty vehicles.
3. National Charging Initiative
ZETA is calling for a $30 billion investment in charging infrastructure. An investment of this scale will create thousands of jobs, stimulate local economies, eliminate range anxiety, and pave the way for transportation electrification that meets every community's needs.
4. Encourage Domestic Manufacturing
The automotive industry was once the symbol of a dominant American manufacturing sector. Electric vehicles give us a unique opportunity to re-establish the United States as global leaders in production and innovative technology. ZETA's policy proposals promote production across the entire supply chain, from raw materials to manufacturing to battery recycling.
5. Performance and Emissions Standards
Strong emissions targets will protect public health and send powerful market signals to speed the transition to zero-emission modes of transportation.
6. Federal Leadership
ZETA urges the federal government to lead the way by committing to the electrification of its own fleet, investing in charging infrastructure, and promoting federal EV rental. Federal leadership can provide an aligned vision for electrification that empowers local leaders with the necessary expertise and resources.
ZETA looking forward to working with new administration
Upon the inauguration of President Joe Biden and Vice President Kamala Harris, Britton released a statement congratulating the new leaders. In addition, he noted the association and its members are eager to work with the new administration "to promote policies that enable 100% electric vehicle sales by 2030, a necessary step to achieve the new administration's goal of net-zero emissions by 2050.
"By making a significant federal commitment to accelerating transportation electrification, we can create hundreds of thousands of new jobs, secure American global EV manufacturing leadership, dramatically improve public health and significantly reduce carbon pollution. We urge policymakers to utilize ZETA's Roadmap for Transportation Electrification as a foundation for taking on this important work.
"The first 100 days of the Biden-Harris Administration will be critical for transportation electrification, and we urge swift action to enact an uncapped point-of-sale consumer EV incentive, make robust investments in public charging infrastructure, and send strong market signals with new vehicle emission standards, among other priorities."
READ MORE: Heavy Equipment Industry Ready to Work with New Biden Administration