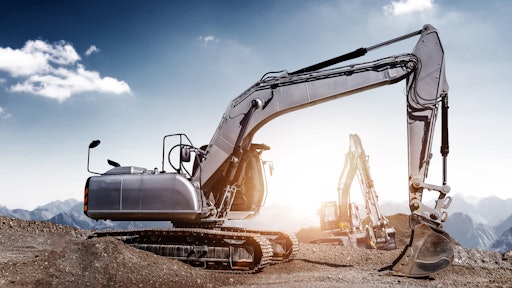 ©XtravaganT – stock.adobe.com
Upon the inauguration of President Joe Biden and Vice President Kamala Harris on January 20, 2021, several associations and organizations related to the heavy equipment industry stated their congratulations. In addition, they voiced their interest in working with the new administration to ensure beneficial policies will be enacted to aid the equipment industry, manufacturing and the U.S. economy as a whole.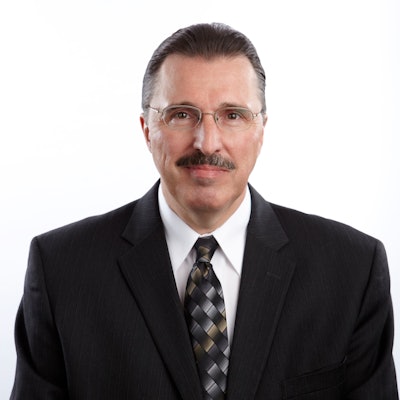 Dennis Slater, President of the Association of Equipment Manufacturers (AEM) pledged equipment manufacturers will support the new administration's efforts to overcome many of the challenges currently facing the U.S. "On behalf of the equipment manufacturing industry, we congratulate President Joe Biden and Vice President Kamala Harris and express our sincere commitment in working with them to help unite our country after this historic election. President Biden has pledged to revitalize U.S. manufacturing by building back better, and we look forward to working with him to fulfil that promise. Equipment manufacturers believe the best way to build a bridge toward economic recovery is by putting policies ahead of politics and working together to lift everyone up and leave no one behind. President Biden has laid out a positive and optimistic vision for our country, and we look forward to working with him and his Administration to mobilize the talent, grit, and innovation of the American people to bring about a better, stronger, and more prosperous America."
Alliance for American Manufacturing (AAM) President Scott Paul said the association welcomed President Biden's call for unity in the country and looks forward to working with the new administration on its Build Back Better plan. "The President's economic plan will create well-paying jobs in every state and secure a solid foundation for future growth and sustainability. We agree with the President that Americans can meet tomorrow's challenges by working together today."
READ MORE: Biden Relief Package Includes Funding for Infrastructure and Clean Energy
Brian P. McGuire, President and CEO of Associated Equipment Distributors (AED), stated, "AED and its members are eager to work with the Biden-Harris administration to put the United States on track for long-term economic growth that creates well-paying jobs and prosperity for all Americans. The United States faces enormous challenges as the country continues to deal with a pandemic, economic uncertainty, and unrest, both at home and abroad. The obstacles may seem insurmountable, but I'm confident that with strong, bipartisan leadership we will emerge as a stronger nation. I encourage President Biden to find areas that unite Democrats and Republicans, such as providing long-overdue investments in our nation's crumbling infrastructure and developing the next generation of skilled workers. The future prosperity of the United States hangs in the balance and equipment distributors are ready to play a vital role to ensure a robust and sustained recovery."
Mixed reaction to new executive orders
Within hours of his inauguration, President Biden signed several executive orders, one of which was revoking the cross-boarder permit for completing the Keystone XL pipeline.
Upon the signing of this order, AED's McGuire released another statement on January 21 expressing the association's disappointment at the President doing so. While McGuire said in his statement the association is disappointed in the President's decision because of the economic impact the completion of the pipeline would have, he also said AED will work with Congress and the new administration to reassess the order.
"Completion of the Keystone XL pipeline would create thousands of jobs and significant economic activity with minimal environmental impact. It was studied extensively, including by the U.S. State Department, and each determination was that it was a safe and reliable means to transportation energy. AED strongly urges President Biden to reconsider his executive order and permit the completion of the Keystone XL pipeline," said McGuire in his released statement.
Other organizations, however, applauded the decision as well as other executive orders signed which aim to address climate change. According to U.S. PIRG and Environment America, these include rejoining the Paris Agreement, re-imposing methane pollution limits for new and existing oil and gas operations, and using a federal government procurement system to purchase zero-emissions electric vehicles.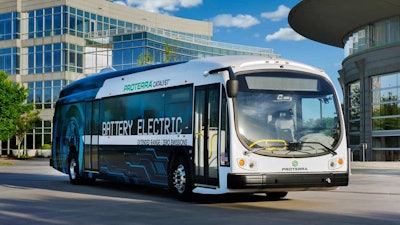 With these orders and administration initiatives President Biden's goal is to not only help the environment but also the U.S. economy as investments in things like clean energy can create new job opportunities. Investments in new technology can also help the country be more globally competitive.
Environment America Acting President Wendy Wendlandt issued a statement of support for the new clean energy initiatives. "After 4 years of environmental setbacks, a new day has dawned. Today, President Biden showed us just how serious he is about his campaign promises to protect the environment and take bold climate action. There remains a lot of work to do, but the president has set us on a course toward a greener, healthier future."
U.S. PIRG President Faye Park's statement echoed those of Wendlandt. "When we put the environment at risk, we put the health of Americans at risk. Today's actions by President Biden will lead to a healthier environment and healthier Americans. We hope that this marks an inflection point where our federal policies match the nation's desire to build a healthier and safer future for ourselves, our children and our grandchildren."
In regard to the Keystone XL pipeline, U.S. PIRG Environment Campaigns Director Matt Casale said, "Cancelling the permit for the Keystone XL pipeline is a huge win for public health and the climate. Building new infrastructure such as the pipeline, which would result in millions of tons of new carbon emissions, just adds fuel to a fire that's already burning down our house. We should invest in infrastructure that helps us build a cleaner and healthier America, not infrastructure that ties us to the dirty energy sources of the past."
How exactly the new administration will progress with its initiatives, and the impact on the heavy equipment and vehicle industries, remains to be seen. But it is clear the industry and the administration are willing to work together to make decisions which aim to help the overall U.S. economy.
Companies in this article