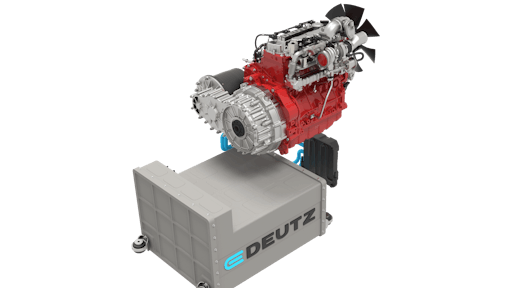 DEUTZ Corp.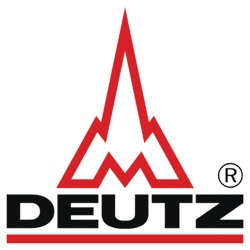 DEUTZ is introducing its innovative electrified drive systems at the IVT Expo 2019 (Industrial Vehicle Technology) on February 13 and 14 in Cologne. The engine manufacturer's presentation describes the DEUTZ approach to electrification for off-highway applications. 
IVT is an international trade expo that showcases nothing but the latest components and technologies for the industrial vehicle industry. It features four conferences spread over two days at which more than 80 experts discuss the trends shaping the future of vehicle development.
Under its modular product kit, DEUTZ will soon be offering a broad range of fully scalable drive components. These could be combustion engines, electric E-DEUTZ drives or an intelligent combination of the two. The solutions range from a mild hybrid powertrain, combining a combustion engine delivering up to 56 kW with a 20 kW electric motor, to full-scale hybrid-electric vehicles (HEV) and, as a fully electrified option, battery electric vehicles (BEV). DEUTZ's presentation also addresses the conceptual layout, the mechanical and electrical design of powertrains in demonstration vehicles, and the impact on real-world fuel economy and emissions reduction.
Dr. Ralf Plieninger, Head of Electrification at DEUTZ AG, explains, "Our E-DEUTZ drives deliver a clear benefit in terms of consumption for off-highway machines, lowering not only overall running costs but also emissions. In a typical telescopic handler application, for example, we have already managed to achieve a fuel saving of up to 15% by using a hybrid drive. The additional boost provided by the electric motor also makes the machine much more responsive."