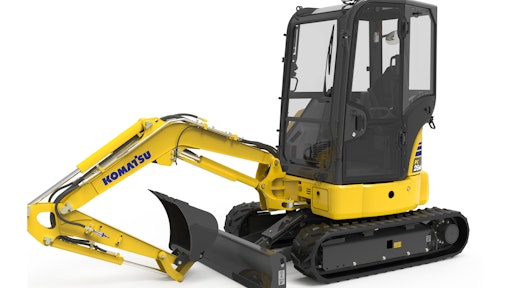 Komatsu Europe International N.V. announces it will debut its new MR-5 mini excavators during the the 31st edition of SaMoTer, an international earth‐moving and building machinery exhibition which will be held in Verona, Italy.
During the show, Komatsu will showcase its recently launched WB97S‐8 Backhoe Loader, as well as the new PC18MR‐5, PC22MR‐5, PC26MR‐5 and PC58MR‐5 mini excavators. These new MR-5 excavator models are due for introduction to the European market in the second half of 2020.
The new mini excavators include the latest EU Stage V engines and build upon Komatsu's MR‐3 product line. They feature several new and improved customer focussed features such as a seat belt indicator, an easily accessible secondary shut down switch and protected PPC levers.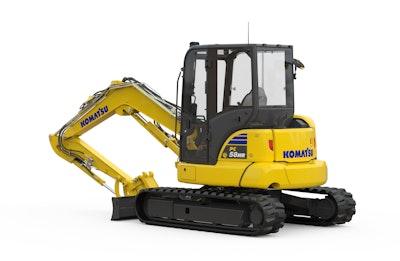 The MR‐5 range also benefits from Komatsu designed and developed factory‐fit options such as fingertip proportional controls and a hydraulic quick coupler line to deliver flexibility, and ensure quality, reliability and performance day in and day out. The large ergonomically designed operating environment, with a wide seat, provides a comfortable and safe working place for any operator, whatever the job.
Simone Reddi, Komatsu Europe Product Manager for mini excavators, adds, "The MR‐5 range concentrates the quality and performance of the larger Komatsu construction range into a compact package, and with a unique design concept the Komatsu MR‐5 excavators are sure to stand out on job sites across Europe."