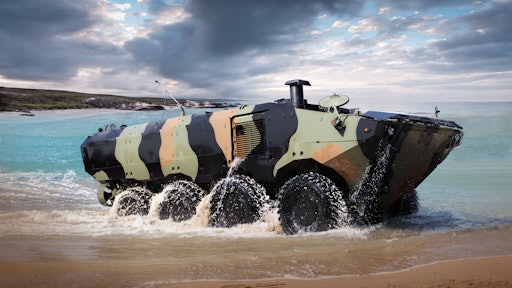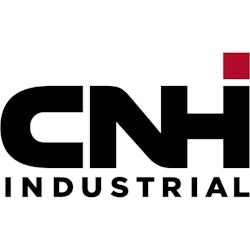 CNH Industrial subsidiary, Iveco Defence Vehicles, is providing its 8x8 amphibious armored platform design, core components and services to the U.S. Marine Corps. This is per a contract for the new generation of Amphibious Combat Vehicles (ACV) awarded in 2018.
Iveco Defence will partner with BAE Systems to deliver additional ACV under a third order for Low Rate Initial Production (LRIP). The award is for the ACV Personnel Carrier variant (ACV-P) and represents an important next step on the path to full rate production.
The ACV is an advanced 8x8 open ocean-capable vehicle that is equipped with a new six-cylinder, 700 hp engine, which provides a significant power increase over the legacy fleet currently in service. The vehicle delivers best-in-class mobility in all terrain and has a suspended interior seat structure for 13 embarked Marines, blast-mitigating positions for a crew of three, and improved survivability and force protection over currently fielded systems.
Current low-rate production is focused on the ACV-P variant. Further special variants will be added under full rate production within the ACV Family of Vehicles program. Iveco Defence Vehicles and BAE Systems previously received the Lot 1 and Lot 2 awards.
Companies in this article