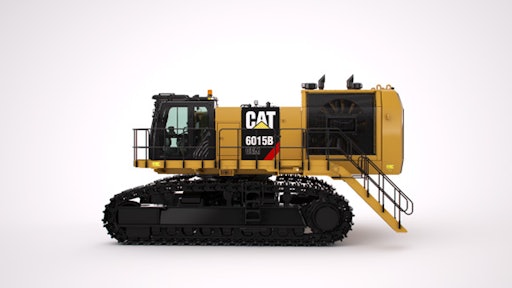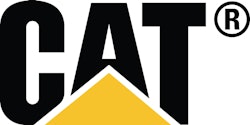 Caterpillar OEM Solutions is extending its large machine options to include frontless hydraulic shovels weighing more than 100 metric tons. To accommodate larger specialty front attachments with greater capabilities and flexibility, Caterpillar is now offering the Cat 6015B to 6090 Hydraulic Shovels in frontless configurations for mobile and pedestal-mounted applications. Power units for these machines range from 606-3,360 kW (813-4,500 hp).
The Cat Frontless Hydraulic Shovels are supported by Cat dealers worldwide and offer robust and powerful platforms for productive performance in a broad range of industries and applications. Specialty applications served with these machines include heavy and marine construction, dredging and coastal protection, quarry and aggregate, bulk material handling and demolition. 
Several different arrangements are available to accommodate the application. Frontless hydraulic shovels are typically combined with non-standard front attachments and work tools. They are available in diesel or AC power to further expand flexibility. Additionally, upper-only arrangements are available for permanent installation on a pedestal, frequently used for dredging and material handling. The upper can use the standard carbody as a structural mounting platform, and it can be supplied with or without the swing drive system. For applications requiring large crawler undercarriage, hydraulic-shovel-based undercarriage arrangements are available as are complete mobile platforms to support loads over 100 metric tons. 
The advantages of using Cat Frontless Hydraulic Shovel arrangements include the ability to:
Optimize by ordering just the components required
Accommodate a wider size and variety of work tools
Increase stability to control the bucket or other tool precisely
Leverage the durability and reliability of Cat undercarriage technology
Increase fleet commonality with machines weighing more than 100 metric tons
Leveraging decades of experience in mining, excavation and material handling, frontless hydraulic shovels utilize proven Cat technology to deliver high productivity, durability and reliability.