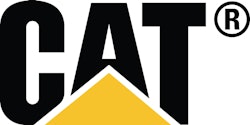 Caterpillar Inc., the world's leading manufacturer of construction and mining equipment, diesel and natural gas engines, industrial gas turbines and diesel-electric locomotives, announced at the inaugural Natural Gas for High Horsepower Applications (HHP) Summit on September 27 its intentions to go 'all-in' on natural gas and produce even more natural gas-fueled equipment and engines for a variety of applications. Joel Feucht, Caterpillar's director of gas engine strategy for the energy and power systems businesses, made the announcement during his keynote address at HHP Summit 2012, a first-of-its-kind event that examined the economic and environmental benefits of using the clean-burning, domestically abundant natural gas in fuel-hungry high horsepower applications.
"We have decided to go all-in on gas," declared Feucht during his keynote address at HHP Summit on September 27. "We are going to invest because we see a global market long term. Large engines are going gas. It's not debatable; it's our conclusion."
Feucht's remarks confirmed that Caterpillar will provide natural gas fuel as an option for engines across its many high horsepower lines for marine, rail, mining, earthmoving and drilling operations. The company recently announced its first expected liquefied natural gas (LNG)-powered vehicles will likely include Cat 793, 795 and 797 mining trucks, and locomotives produced by Electro-Motive Diesel (EMD), a unit of Caterpillar's Progress Rail Services.
"There is huge economic incentive to move to natural gas," Feucht stated noting that price of oil and gas are going to stay disconnected for the foreseeable future thereby creating an economic incentive to use natural gas in fuel-hungry high horsepower applications.
Current users of natural gas to power high horsepower equipment are realizing a cost savings of 30 to 50%. New technologies expanding access in North America have contributed to the low-cost of natural gas.
In addition to Caterpillar, HHP Summit 2012 attracted more than 800 executives and participants from leading energy, equipment and technology companies. Sponsor companies for HHP Summit 2012 include Encana, Caterpillar, AGL Resources/Pivotal LNG, Shell, Chart Industries, Westport, INOXCVA, Linde, Air Products, American Power Group, America's Natural Gas Alliance, Cummins, Applied Natural Gas Fuels, ABS, DNV Maritime, GFS Corp and Argent Marine/Maersk.
End-users from high horsepower sectors representing the rail, marine, mining, construction, drilling and power generation industries attended HHP Summit including Union Pacific Railroad Company, Amsted Rail, BNSF Railway Company, Southern Towing Company, Fjord1, Harvey Gulf International Marine, Wärtsilä North America, Carnival Cruise Lines, Barrick Gold North America, Ensign Energy, Halliburton, Baker Hughes and many others.
Over the course of three days, 60 expert speakers and 15 unique conference plenary and breakout sessions helped attendees gain a better understanding of the opportunities to reduce fuel costs and emissions by switching to natural gas in high horsepower applications.
A sold-out exhibition hall featured the latest fuel and equipment technologies for natural gas in high horsepower applications. In addition, HHP Summit provided networking receptions, LNG training sessions and showcased large equipment displays for attendees.
Due to overwhelming response, the date and location for HHP Summit 2013 will be announced soon. For more information, visit www.hhpsummit.com.