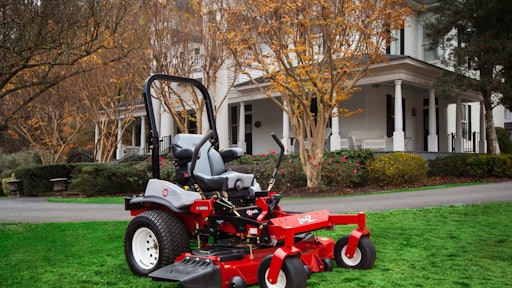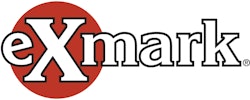 The American Society of Agricultural and Biological Engineers (ASABE) recently announced Exmark Manufacturing as the winner of a 2014 AE50 award. Exmark's Lazer Z X-Series zero-turn riding mower with EFI and RED Technology was deemed one of the year's most innovative designs in engineering products for the food and agriculture industries. In recognition of this achievement, the Lazer Z X-Series mower will be featured in the January/February 2014 special AE50 issue of ASABE's magazine, Resource: Engineering & Technology for a Sustainable World.
"All of us at Exmark are proud to be recognized for our leadership in the pursuit of technologies that increase efficiency and enable users to be more productive," says Exmark Director of Marketing Daryn Walters. "Winning this AE50 award confirms our goals and priorities are consistent with the needs of the industries we serve."
Companies from around the world submit entries to the annual AE50 competition and up to 50 of the best products are chosen by a panel of international engineering experts. The judges select products that will best advance engineering for the food and agriculture industries.
The Lazer Z X-Series mower was recognized as a complete product, as it includes a number of engineering innovations that increase efficiency and productivity. Exmark's exclusive RED technology combined with Electronic Fuel Injection (EFI), and an industry-first electronic governor system, delivers an up to 41% reduction in fuel consumption, with increased responsiveness and performance.
The AE50 awards program is sponsored by Resource to emphasize the role of new products and systems in bringing advanced technology to the marketplace. These engineering developments help farmers, food processors and equipment manufacturers cut costs, enhance quality and increase profits.
Resource is a magazine geared to agricultural, biological and food system engineers worldwide.
Companies in this article