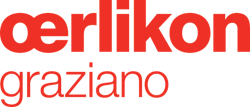 Oerlikon Graziano, a brand of Oerlikon Drive Systems Segment, recognized worldwide as one of the market leaders in the agricultural transmissions field, revealed the benefits of its Shifting Solutions at AMS, High-end Agricultural Machinery Innovation Summit, in Shanghai on December 4 to 5.
In a paper entitled "Oerlikon Graziano Shifting Solutions in Agricultural field: benefits of synchronized transmissions in emerging markets," Andrea Serra, Oerlikon Graziano's Design Manager Synchronizers and Powershift, will outline the advantages provided to the customers with the use of innovative technologies.
The recognized role of Oerlikon Graziano in the agricultural transmissions field can be seen in the contribution in developing the first synchromesh transmissions for emerging markets, with special benefits in terms of shifting comfort and overall vehicle efficiency. "One of our main focus is offering a shifting comfort comparable to a passenger car, and most important allowing the gear change to be done at an higher engine speed. This really makes a step ahead in tractor use," explains Serra.
Oerlikon Graziano, with its more than 30 years experience in development, industrialization and production of Shifting Solutions, celebrated in 2013 the 20th million synchronizer produced for agricultural applications and is playing a leadership role in this innovation for emerging markets. Thanks to the company's worldwide expansion, today Oerlikon Drive Systems is considered a "global drive systems provider" and a preferred partner for the design, testing and manufacturing of drive solutions.
Serra's presentation took place on December 4 at 10:40, in Peony Banquet Hall, Yuehua Hotel, Shanghai. Serra and other senior managers were available at Booth A016 during the show to answer any questions regarding the technologies.