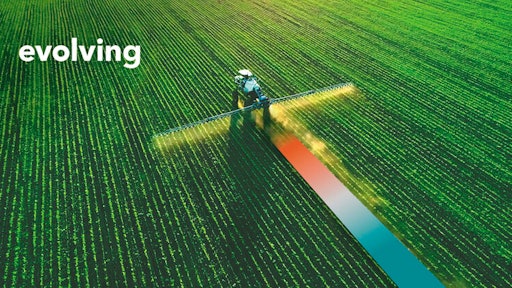 moveero
GKN Wheels has announced a new company name and branding identity—moveero. In October 2020, GKN Wheels was acquired by Aurelius; since the acquisition, it has spent time looking at and planning for its future. According to the company, it has been listening to internal teams as well as external stakeholders to look at how it can work better and smarter together as the company moves forward. The new name and identity is a result of this business evaluation.
"Change is happening all the time," said Phil O'Donnell, Chief Operating Officer, moveero, during the company's virtual event announcing the name change. "To remain relevant in this ever changing world, organizations need to change faster today than they have ever done before."
He said every business changes and adapts, including moveero. When making changes, it is important to ensure they also bring progress. O'Donnell said the company is evolving to become a more agile and dynamic business to better serve customers and the industries in which it operates.
"It's about evolving together every day to use our globally renowned engineering expertise and taking it to the next level, ultimately, to enable us to work even more closely with our customers and partners to create the innovative solutions needed for tomorrow's world," he said. "However, most of all, today is about working together to progress with momentum to embrace new opportunities for growth, working together as employees, customers and suppliers to evolve our businesses."
New branding and company vision
"We want this step to mark a real milestone in our business, and to be a bold statement of intent," said John Madsen, Engineering and Commercial Director, moveero, regarding the name change.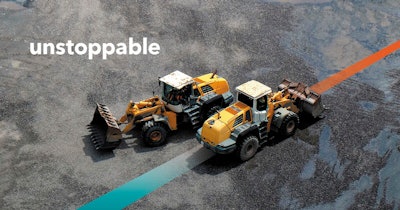 Madsen said the company's agility and flexibility will be key to helping it deliver innovative solutions now and in the future. moveero plans to work in partnership with its customers to continue evolving and developing its people, processes and manufacturing, as well as its products and services to meeting the changing needs of the industries it serves.
Evolution is the clear theme for the company. Not only to meet its own goals but also those of customers and industries which are also continuing to evolve as trends like automation and electrification continue to increase, as well as many others.
"We will evolve our market reach, our capabilities, and our visibility. We will evolve our process quality, service, reputation, and our culture, but most importantly, we will work all together to help each other evolve," said Madsen.
"Our vision is to enhance our customers' ability to reliably and safely service the world's off-highway industries, something that I personally stand by," said O'Donnell. "Continuous improvement is at the heart of moveera.
"As we move forward, we're all looking for opportunities to evolve our offering, our skills and our expertise. moveero is not just a new brand. It's an evolution of GKN wheels that each and every one of us can continue to contribute to," concluded O'Donnell.
The Farm Progress Show, taking place August 31 to September 2 in Decatur, IL, will be the first public appearance for the company and its new branding. During the show moveero will highlight its range of products for the agriculture industry.
Companies in this article