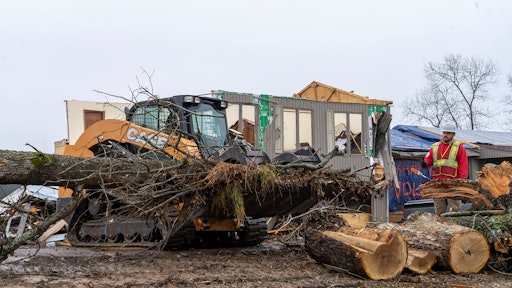 CASE Construction Equipment
OEM Industry News Briefs provides a weekly round up of the latest news and company announcements you may have missed in the heavy equipment engineering and manufacturing industries.
Sandvik upgrades Toro LH209L loader with Stage V engine
Sandvik announces the addition of a Stage V emissions compliant engine to its Toro LH209L low-profile loader. In addition, the company has made several other customer-requested updates to the machine to help it better meet their application needs.
The company says it has redesigned and reinforced the rear of the loader to better withstand ground and roof impacts which commonly occur in low-profile operations. Extremely flat covers are included to easy service access while the addition of improved aluminum coolers, new transmission and hydraulic system updates all work toward improving performance of the machine.
Sandvik is now offering the loader with a Stage 3A or Stage V Volvo Penta 8-L engine. Both engines provide 185 kW of power and are designed to reduce emissions through the use of a diesel particulate filter (DPF). The Stage V engine comes with a DPF as standard, while the Stage 3A can be equipped with a DPF, if ultra-low-sulphur fuel is available at the operating site states Sandvik in its press release announcing the updated machine. Paraffinic diesel fuel meeting EN 15940 requirements can be used to fuel both engine options as well for further emissions reductions.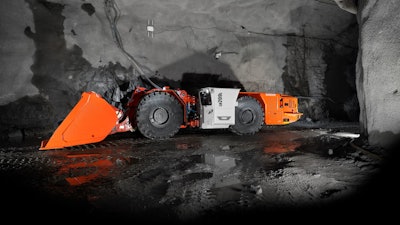 CECE names new president
CECE, the Committee for European Construction Equipment, has appointed Alexandre Marchetta as the industry association's new president. Marchetta will lead CECE throughout 2022 and 2023 at a time of great economic recovery states CECE.
As President and CEO of Group Mecalac, Marchetta will bring a wealth of industry experience to the position.
Per CECE's press release announcing Marchetta's appointment, he will be tasked with dedicating relevant efforts to the EU regulatory agenda. The association expects in 2022 a proposal for a harmonized system of road circulation requirements across the EU. It will also be a key year for the Machinery Regulation. "The legislation on machinery products is one of the most important for the CECE industry," said Marchetta in CECE's press release. "Since the beginning of the consultation process, CECE has been engaging with relevant stakeholders and, following the steps undertaken during Niklas Nillroth's Presidency, CECE will continue to take part in the discussions with the legislators and inform the debate on what Europe needs to remain a competitive and trustworthy manufacturing bloc.
"The beginning of my Presidency coincides with France taking over the rotating Presidency of the Council of the European Union. As the CECE President I will devote particular attention to the issue of economic recovery, one of France's key priorities while heading the EU," said Marchetta.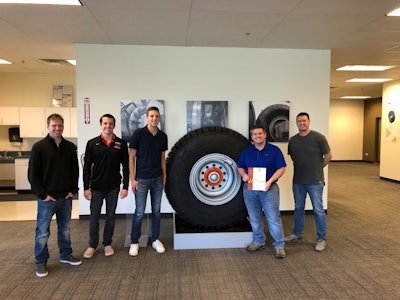 moveero R&D center receives patent
moveero has announced its research and development (R&D) center in the U.S. has received a U.S. Functional (or utility) patent for its 'low profile driver system' design. This higher-level patent type protects the entire concept of the system unlike a design patent which only covers the design of the system.
The company began working on the technology several years ago with Caterpillar Inc. to help overcome the issue of multi-piece wheel driver systems getting damaged and displaced when wheels came in contact with objects or hard surfaces.
The mooveero team developed a cold form flange which created a low-profile driver design that could overcome this challenge.
"This new system works together with our cold form flange in that the driver key is protected. Having worked on this design for a number of years, we were delighted to receive the patent certificate, which was a welcome recognition of the work we have undertaken," said Aaron Dahl, moveero's Chief Engineer in the U.S.
READ MORE: Increased Testing Capabilities Enable Improved Product Optimization
Companies announce new leadership appointments
Several companies have started the new year by appointing new leadership to advance their organizations.
As of January 1, 2022, Doug Kershaw has taken over leadership of BKT USA, succeeding Minoo Mehta who has retired after 46 years in the tire business.
Kershaw joined BKT in 2018 and has helped contribute to the company's growth in the U.S. Achievements include enhancing distribution of BKT products in the U.S., upgrading the company's U.S. headquarters as well expanding BKT's presence in the construction and mining industries.
According to BKT, Kershaw has an ambitious goal of strengthening and increasing the company's position in the North American market.
Oshkosh Corp. has announced Jay Iyengar as the company's Executive Vice President and Chief Technology and Strategic Sourcing Officer. In this position she will have responsibility for the company's development and deployment of leading-edge technologies. Oshkosh says in its press release announcing Iyengar's appointment that she will also help to build a supply chain capable of delivering next generation technologies.
Iyengar brings over 30 years of experience from industries including aerospace, agriculture and other heavy-duty vehicle markets. Most recently she was the Chief Technology and Quality Officer at CNH Industrial. Previous positions also include that of SVP, Chief Innovation and Technology Officer, for Xylem, Inc. and Group Vice President, Engineering and Technology, for Eaton Corporation's Aerospace Group.
"Jay is a proven leader with a history of delivering leading-edge technologies and innovations. We look forward to her contributions and leadership as we continue to position Oshkosh for long-term growth and deliver market leading, purpose-built vehicles and equipment for everyday heroes around the world," said John Pfeifer, Oshkosh Corporation President and Chief Executive Officer, in the company's press release.
Read our State of the Industry interview with Jay Iyengar to learn more about her insights into future technology trends.
Dr. Tim Gerhardt has been named Managing Director of Liebherr USA, Co. He will share executive responsibilities with Kai Friedrich, Managing Director for Liebherr USA, Co. and Divisional Director for the construction equipment product segment in Newport News, VA. "Working as Managing Director for Liebherr in the United States gives me the unique opportunity to develop the company to its next level after a successful launch in 2016. It allows me to work in an interesting environment within one of Liebherr's most important markets," said Gerhardt in Liebherr's press release announcing his appointment.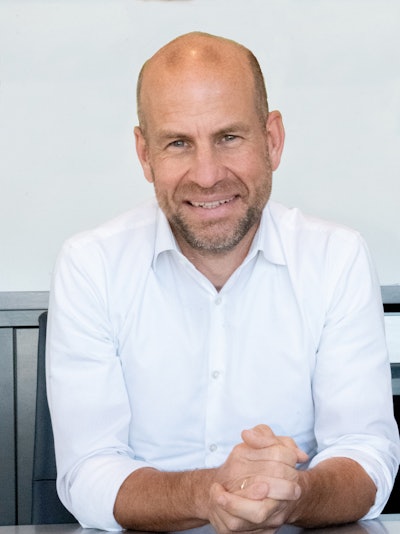 Dr. Gerhardt brings 20 years of experience from the automotive industry to the role. He will be responsible for leading and overseeing the strategic development, communication and implementation of growth strategies for all corporate, finance and administrative functions integrated in the shared services at Liebherr USA, Co. the company states in its press release.
NI has announced the appointment of Drita Roggenbuck as Senior Vice President and General Manager of the company's Transportation Business Unit. According to the company, she will be responsible for accelerating the growth and positive momentum of the automotive test business at NI, with a focus on electric vehicles (EV) and advanced driver-assistance systems (ADAS).
Roggenbuck has over 20 years of experience in the automotive industry which will aid her new efforts at NI which saw strong third quarter growth of 41% for its Transportation Business Unit in 2021.
"Drita's deep expertise in the automotive industry makes her uniquely qualified to continue NI's growth in the EV and ADAS spaces," said Ritu Favre, executive vice president and general manager of NI's Industry Specific Business Unit, in the company's press release announcing Roggenbuck's appointment. "Her insights into NI's automotive customers' challenges and their need to rapidly innovate in this dynamically changing market will help to inform our system road maps."
National Biodiesel Board renames
The National Biodiesel Board has announced it will now go by a new name, Clean Fuels Alliance America. It chose to do so in order to better reflect its vision for a diversity of clean fuel options produced by its members. The announcement was made during the National Biodiesel Conference where equipment manufacturers and commercial vehicle fleets discussed the many clean fuels they are utilizing and will be a part of their future plans to help reduce carbon emissions.
Speaking at the event, James Hopkins, Executive Director of Engine Business Strategy for Cummins, Inc., said, "Increasing the utilization of low-carbon fuels, including biodiesel, can make a meaningful impact in reducing CO2 emissions from vehicles already in use. Cummins is committed to supporting the use of biodiesel, and it is an important part of our plans to reduce CO2 in commercial vehicle markets. In fact, almost all our products are able to use B20 biodiesel blends today, and we are working to support increasing blends in the future."
"The biodiesel industry is already doing this work, and we are committed to adapting the ASTM fuel specifications as needed to ensure customers will have trouble-free use of whatever level of biodiesel they want to use in the future," said Steve Howell, chair of the ASTM Biodiesel Task Force since 1994. "We value our partnerships with the OEMs, and we are doing what is needed to remain an important part of the climate solution – both now and in the future."
CASE aids tornado cleanup in Kentucky
CASE Construction Equipment and one of its Kentucky dealers McKeel Equipment have supported tornado cleanup efforts in the state alongside Team Rubicon. The organization has deployed four heavy equipment teams and over 80 volunteers across the state to help the communities impacted by the tornadoes that came through the state in December 2021.
Per CASE's press release on the subject, Team Rubicon's initial priority at the request of county emergency managers was route clearance and removing debris from properties with compact track loaders and grapple buckets, including equipment provided by CASE and McKeel Equipment. Team Rubicon plans on staying in the area into February to continue with debris removal, demolition work, tree removal, and other volunteer work to benefit local residents.
"Team Rubicon has responded with a massive wave of volunteers and resources to help these communities to begin the rebuilding process," said Terry Dolan, vice president — North America, CASE Construction Equipment, in the company's press release announcing the project. "Our partners at McKeel have felt the impact of these storms firsthand, and we're proud to work together to assist Team Rubicon in cleanup efforts that provide homeowners relief and support as the recovery continues."
Companies in this article