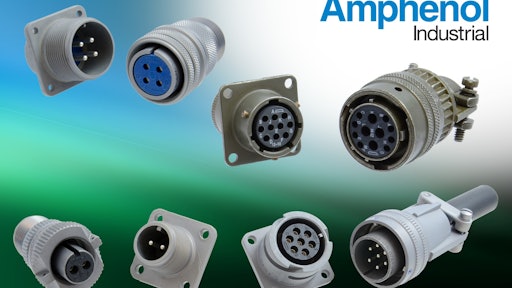 Amphenol Industrial offers the widest range of commercial and MIL-SPEC qualified connectors on the market. These products are immediately ready to ship through the company's global distribution network. 
As other interconnect companies find themselves constrained with "stop ship" restrictions, Amphenol Industrial is in full compliance across all of its MIL-SPEC qualified lines and is able to immediately provide product as needed. 
Amphenol Industrial and its partners have MIL-DTL-26482 Series 1 crimp and solder connectors, M derivatives and commercial equivalent connectors readily available.  
The company has focused its resources in recent months to change to industry standards, putting emphasis on zero-defect component manufacturing and incorporating rigorous quality controls. 
Mark Cunningham, Amphenol Industrial's general manager, recently said, "Amphenol Industrial has continued to focus its efforts on exceeding all requirements of the regulatory community, and our products, as always, continue to meet all standards requirements. We have examined previous challenges, addressed them, and continue to move forward. We are stronger than ever and continue as a leader in the interconnect industry today."  
Amphenol's swift response to former obstacles has led to practices and policies within the company that benefit its customers and distribution partners, as well as results in industry-leading supply and process controls over a wide range of products.