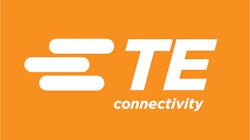 Measurement Specialties Inc., a subsidiary of TE Connectivity Ltd., a global industrial technology company with leading positions in connectivity and sensing solutions, signed a definitive agreement on September 20 to acquire Silicon Microstructures Inc. from Elmos Semiconductor AG. The agreement is subject to customary closing conditions; the parties expect to close the transaction this calendar year. 
The acquisition of Silicon Microstructures will expand TE's global leadership in pressure sensing technology, particularly in medical, transportation, and industrial applications. Upon completion, the transaction would bring together SMI's micro-electro-mechanical systems (MEMS) sensor technology design and manufacturing capabilities, with TE's operational scale, customer base and existing sensors technologies into a more comprehensive global sensing solutions offering for customers.
"Silicon Microstructures' MEMS pressure sensing design and manufacturing capability is utilized in various applications requiring miniature design and high-performance packaging," says John Mitchell, Senior Vice President and General Manager of TE's Sensor Solutions business unit. "The MEMS low pressure sensing capability compliments TE's pressure offering while strategically aligning to its market and application focus."