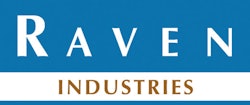 Raven Industries has named sales and marketing veteran, Michelle M. Lavallee, as the new head of Global Sales and Marketing for the Applied Technology Division (ATD). Michelle brings with her over 20 years of experience in international business, sales, marketing, innovation, strategy and customer service in multiple verticals, all of which experienced double digit growth in market share under her leadership. In this new role, Michelle will be responsible for implementing and executing a global sales and marketing strategy designed to help customers maximize their profits and increase their operational efficiency.
"We are excited to have Michelle lead the sales and marketing efforts for the Applied Technology division around the world," says Matt Burkhart, the division's Vice President and General Manager. "Her vast marketing experience plus her well-rounded executive background will be a great addition to the ATD team. This position will help further Raven's global presence in the precision ag market."
With an MBA from Kellogg, a university with a strong reputation for marketing, Lavallee is well versed in bringing together sales and marketing teams in order to better identify and serve customer needs and grow market share. Prior to joining the Raven team, she was Senior Vice President of Innovation and Chief Marketing Officer for Avera, an integrated regional health provider in Sioux Falls, where she was responsible for managing the innovation process to develop break-through strategies, business opportunities and new technologies. In addition, she created one of the first ROI marketing platforms in the industry and led an award-winning design team. Prior to Avera, Lavallee created national and regional branding platforms within a Fortune 200 conglomerate and a regional educational institution of higher learning.
"Raven's mission is to help solve the world's great challenges and, in particular with applied technology, to help farmers feed the world. I love the big vision," says Lavallee. "I am a South Dakota native who grew up in a rural environment and am so delighted for the opportunity to work with a local organization that is really paving the way in the high-tech world of precision agriculture in the global marketplace."