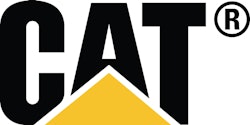 Caterpillar and Fortescue Metals Group have moved forward with the delivery, installation and support of a complete Cat MineStar System at Fortescue's Solomon iron ore mine in the Pilbara region of Western Australia. The complete technology suite was implemented for the first phase of Solomon, the 20 million tonne per annum Firetail manned mine, in October 2012. As part of an autonomous mining solution for phase two, the 40 million tonne per annum Kings mine, eight Command for hauling Cat 793F CMD trucks have been commissioned and commenced operations in the second quarter of calendar year 2013. The mine plan calls for a progressive ramp up to 45 autonomous trucks over the next several years. In addition, other Cat MineStar System capability sets, Fleet, Terrain, Detect, and Health, are being utilized across the mobile equipment fleet, including support equipment and light vehicles.
Working closely with Fortescue and its mining contractor, Leighton Contractors, both Caterpillar and the Cat dealer in Western Australia, WesTrac, are providing a full solution for managing, operating and supporting Cat MineStar System and Command for hauling. The greenfield Solomon mine has brought together the skilled team from Caterpillar, Fortescue, Leighton Contractors and WesTrac to deliver an efficient, cost effective autonomous mining solution.
"Caterpillar is pleased to team with Fortescue and Leighton Contractors for the operations of our autonomous mining solution," says Chris Curfman, Caterpillar Global Mining President, Mining Sales & Support. "Working with all the partners, we look forward to managing the entire Cat MineStar System suite of technology products at Solomon in order to drive process efficiency, increase productivity and enhance safety. The Solomon project is an excellent fit for our progression to the next level of technology and sustainable mining—with the ultimate goal of delivering greater value for our customers."
"Fortescue's Solomon mine is the first project of its kind for Caterpillar," notes Hans Haefeli, Caterpillar Advanced Components & Systems Division Vice President. "Utilizing the entire Cat MineStar System suite of surface mining technologies, both autonomous and manned machines are producing iron ore from two mines at Solomon. The depth and breadth of the Cat precision technology, coupled with skilled control personnel, is designed to enable the dual fleet to work safely and efficiently and to reach production goals quickly."
Fortescue Chief Executive Officer Nev Power says the implementation of a state-of-the-art mine control and management system at Solomon was consistent with Fortescue's drive for greater productivity, lower costs and a safe operating environment. "Innovation and creativity led to Fortescue's discovery of Solomon in 2005 and we are maintaining that spirit of innovation with the implementation of Cat MineStar System," he says.
"At full operations, Solomon will have a workforce of about 1,200 people. Autonomous haulage will provide a highly efficient, productive and safe environment that complements manned operations. It also provides new opportunities for people with different skill sets and enhances safety through reduced interaction between heavy equipment and people in mining areas utilizing collision avoidance technology."