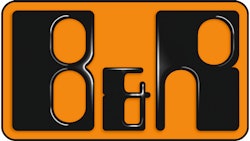 In response to increasing levels of business in the North of England and Scotland, B&R announces the opening of a new office in Manchester. Managed by area sales manager Andrew Norcliffe, the new B&R UK Northern office employs three application engineers, including a dedicated B&R technology trainer. Plans are already in the works to expand the team.
"The highest levels of customer and application support are integral to our business model," says Norcliffe. "This factor, along with the growth in our business, has meant that the opening of a new office in the North of England was essential."
B&R's Northern office serves customers in a wide range of fields such as renewable energy and the chemical industry, as well as in more established markets such as food and beverage, packaging and plastics. It is B&R's third office in the United Kingdom, the others being headquarters in Peterborough and another office in Bristol.