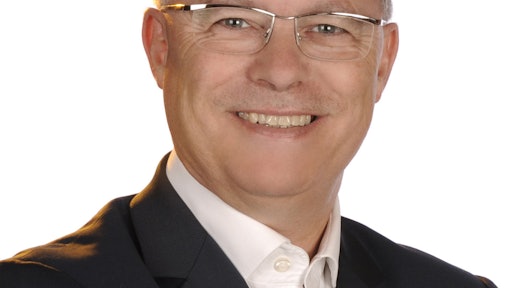 Topcon Positioning Group introduces Francois Erceau as the new Vice President of the GeoPositioning Solutions Group in Europe. Erceau brings more than 20 years of executive-level industry experience with both technical and business expertise.
"Francois will be responsible for pushing forward our existing businesses and developing new vertical markets in the region, continuing the expansion strategy of the GeoPositioning Solutions Group in Europe," says Eduardo Falcon, Executive Vice President and General Manager of the GeoPositioning Solutions Group. "He is a result-oriented professional with a proven executive record and a leadership style based on collaboration and accountability, which fits perfectly with the cultural values of Topcon."
Of his new position, Erceau says, "I am thrilled to join Topcon to help the regional growth strategy for the Topcon Positioning Group brands. I am impressed by the entrepreneurial culture in the company and I am looking forward to working with our trusted partners as well as growing our market reach."
Erceau holds an MBA with emphases in management, strategy, finance and general administration from IAE Business School, as well as a master's degree in optics, physics and electronics from Institut d'Optique.