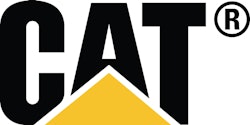 The Caterpillar Reman Drivetrain Limited (CRDL) facility located in Fargo, ND, has reached a commercial agreement with Weir Minerals-North America (Weir Minerals) of Madison, WI, to provide tailored engineering solutions to increase the life of Weir Minerals' total product line of industrial pumps and components. By extending the lifecycle of products, Cat Reman provides sustainable benefits to both the environment and the economy.
"We are thrilled to be partnering with Weir Minerals as it allows us to further extend the benefits of our engineering solutions in a way that will increase the life of Weir components for their customers in the field," says Greg Folley, Caterpillar Vice President of the Reman & Components Division. "Having significant market share of these style pumps in North America, Weir Minerals will represent a very large portion of new business for Cat Reman."
The slurry pumps manufactured by Weir Minerals are typically used with harsh materials in mining, minerals processing, chemical and other industrial applications. Slurry is a fluid mixture that contains particulate solids suspended in water.  
"Weir Minerals-North America is pleased to partner with Cat Reman to utilize technologies that enhance the performance of our products to our customers," says Gary Leander, Vice President of Technology, Weir Minerals-North America.
As part of the agreement, CRDL will initially apply their technical solution to the internal liner components of the slurry pumps. The first applications provided are in some of the oil sands operations in Fort McMurray, Alberta, Canada. Initial testing has shown that by applying CRDL's new technology solutions, the wear lives of some components were doubled in a particular model of Weir Minerals' slurry pump. The long-term goal is to be able to further double that extended wear life.
"An hour of downtime can cost Weir Minerals' customers more than $100,000 in lost productivity," says Folley. "Throughout Caterpillar, we pride ourselves in producing state-of-the-art technology that enables the customer to operate more efficiently, on-time and on-budget. It's simple – when the customer wins, we win."