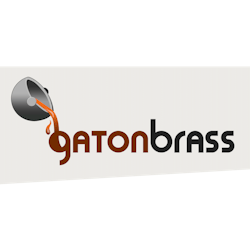 Gatonbrass is introducing a new die casting tooling facility.The facility intends to reduce the lead time in all die casting operations. That is, the tooling facility is optimized for pressure, gravity and vacuum brass die casting processes.
"This new facility is part of our 2016 strategic plans to increase the amount of die cast brass parts we export," says Erik, Gatonbrass Product Manager. "With this new tooling facility alongside our reliable technicians and engineers, we have more control over both design and quality, however complex the design may seem to be."
Since late 2015, the company has improved on its manufacturing and processing capabilities. The company has invested more than $1.6 million to furnish the new tooling facility. This includes incorporating better testing technology and prototyping equipment. The company has since been sending free samples to distributors and partners in Europe and North America.
The new facility will host a wide range of machines. These include electrical discharge machining or spark machining enabling Gatonbrass to produce complex parts with very tight tolerances. This will help in prototype production, coinage die making, small hole drilling and closed loop manufacturing process. Other machines include drilling, grinding, 3D printing and CNC machines. The company has also invested in CAD technology.
This will be good news for companies that import die casting parts from China. Basically, expanding the die casting capability aims to triple the current capability of the company. Moreover, it also aims to tighten the quality inspection process. Currently, Gatonbrass is the only company that maintains a high level of quality die casting in China.

With the new die casting tooling capability, the company intends to achieve the following:
Increase the export of die cast parts to North America and all of Europe
Have more control over the entire tooling process
Die cast very complex shapes
Increase production without compromising on quality
Achieve better tolerances
This expansion comes at a time when Gatonbrass is also striving to improve its in-house tooling process. This has provided the company with a lot of flexible options as far as the whole die casting process is concerned. Again, Erik also hinted at the possibility of setting up a new R&D center.
This new Gatonbrass tooling facility should be fully operational by the end of January. This is basically an attempt by the company to be the leading die casting company in China.