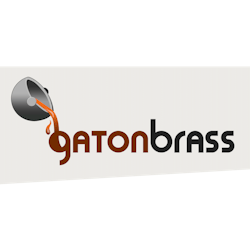 Gatonbrass has launched a Brass Investment Casting Directory. This comes after the company had successfully launched its official website.
This will be an online directory that aims to connect all the die casting companies in China and their trading partners abroad. It will have a comprehensive list of all Chinese die casting exporters. This will enable foreign companies or distributors to locate a brass investment casting company of their choice.
Speaking to local reporters in Guangdong, China, Gatonbrass Product Manager Erik said that this online directory was designed to market the brass investment casting companies in China to the international markets.
Apart from listing companies in this industry, it will also provide a guide to investment brass casting. This will act as a useful resource for companies that cast different types of metals such as: brass, aluminum, steel, cast iron and nickel alloys among others.
The brass investment casting directory will also act as a marketplace for all die cast products. Companies in the industry will have an opportunity to showcase their products to the international markets. This will make it possible to meet potential die cast part distributors.
The directory will also have easy-to-use features that will help distributors to locate brass investment casting companies. That is, a company that will provide the end products according to the customer requirements and specifications. The distributors will be able to review the companies based on the available information.
In addition to this, the directory will have request-for-a-quote forms. This offers a lot of convenience. Of course, all companies listed in the directory will have their full company profiles. This will include address, phone number, product videos, website links and customer reviews. It aims at connecting importers of brass investment cast parts with the right company in China. It is a fair listing that neither favors nor advertises a specific company. The rating/ranking will be based on the company's performance and reliability.
"We believe that any foreign company that wants a brass investment casting company will find this directory as an important tool," said Erik. "We strive to open up the casting industry in China and keep up with the competition, especially with the dynamic consumer demands."
This is the first brass investment casting directory designed for Chinese companies. Over the last decade, China has become an industrial hub for metal die casting. In fact, a bigger percentage of the metal die cast available in the market is sourced from China. This is due to the total cost advantage that most companies guarantee its customers.
Gatonbrass also welcomes suggestions that will make the directory useful and reliable for every company in the die casting industry.