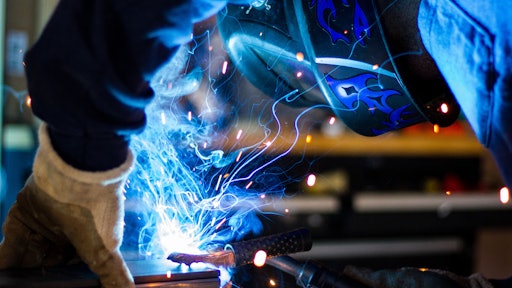 Unsplash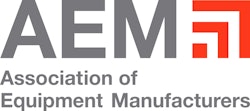 More than eight out of 10 (81%) of registered U.S. voters say a candidate's position on manufacturing will influence their choice for president this November, an increase of 5% since January, according to a new Morning Consult national poll released by the Association of Equipment Manufacturers (AEM).   
A strong majority, nine out of 10 of registered voters, say it is important for elected officials to support American manufacturers amid the unfolding economic crisis caused by the COVID-19 pandemic. At the same time, registered voters give both presidential candidates poor marks on their support for manufacturing. Fifty percent of voters indicate President Trump has done a "just fair" or "poor" job supporting manufacturing, while 44% of voters believe Democratic candidate Joe Biden would do a "just fair" or "poor" job supporting manufacturing.  
"Voters are increasingly worried about U.S. manufacturing this election year and there's clearly more work to be done by both President Trump and former Vice President Biden to convince voters how they plan to support this critical sector of our economy moving forward," says Dennis Slater, President of AEM. "As our elected officials continue their work to rebuild the economy, equipment manufacturers and the U.S. manufacturing sector will play a critical role in this effort. We need strong, pro-manufacturing policies to ensure that manufacturers are given every opportunity to succeed. We strongly urge both candidates this election year to make it clear to voters how they are going to support U.S. manufacturing in 2021 and beyond."
The pro-manufacturing policies U.S. voters believe candidates should most support include prioritizing investing in our nation's infrastructure (79%), including roads, highways, bridges and other critically-needed projects, focusing on better preparing the next generation of America's workforce (79%), and supporting efforts to bolster rural and agricultural economies (76%).
According to the poll, voters continue to recognize the sector's importance to the U.S. economy and the job market. Ninety-two percent of registered voters say that manufacturing is critical or important to the economy, while 93% say it is critical or important to the job market, a slight increase since January.
The national poll also included oversamples of registered voters in manufacturing-heavy states Michigan, Ohio, Pennsylvania, Wisconsin, and Texas. The equipment manufacturing industry supports nearly 1.2 million jobs across these five states and 2.8 million across the country. At least half of registered voters in Michigan, Ohio, and Wisconsin say they either work in the manufacturing sector or know someone who does, 10 percentage points higher than the national average. At the same time, one out every four (24%) of registered voters in Michigan and one out of every five (18%) of registered voters in Ohio say they have either lost a manufacturing job or know someone who did.
Slater continues, "These results show that the state of U.S. manufacturing is on the minds even more so in battleground states, such as Pennsylvania, Wisconsin, Michigan, and Ohio. Communities in these states rely on a strong manufacturing sector and our elected officials aren't doing enough to support them. The decisions voters make this November could ultimately swing the ballots in these states."
To keep manufacturing front and center during the 2020 election, AEM is launching a groundbreaking get-out-the-vote campaign in August. The campaign, called Equipped to Vote, will engage, educate, and equip voters with the information they need to support pro-manufacturing candidates in November. AEM will also engage directly with candidates throughout the country to ensure manufacturing remains a key issue leading up to November.
About the Poll
These polls were conducted by Morning Consult from July 7–9, 2020. The national sample consisted of 2,000 registered U.S. voters, while the five additional state surveys were comprised of 300 registered voters in Michigan, Wisconsin, Pennsylvania, Ohio, and Texas – states largely recognized as important swing states heading into the 2020 elections. The interviews were conducted online and the data were weighted to approximate a target sample of registered voters based on age, race/ethnicity, gender, educational attainment, and region. Results from the national survey have a margin of error of +/- 2%, while each of the state-level surveys have a margin of error of +/- 6%.