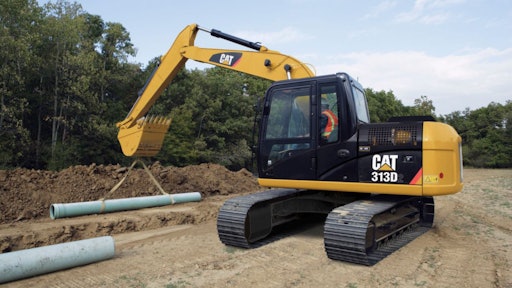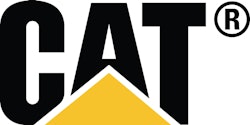 At the 2013 Beijing International Construction Machinery Exhibition & Seminar (BICES), Caterpillar displayed eight new machines and as many recently introduced models along with an expanded suite of technology products—to show Chinese contractors that Cat products are BUILT FOR IT. The 1700-square-meter exhibit, booth E323, showcased new excavators, a new wheel loader, and new soil and asphalt compactors in addition to launching Cat Connect Solutions, integrated technologies and Cat dealer service offerings designed for construction, natural resources and industrial customers.
The Caterpillar exhibit presented machines and services for a broad range of applications and business situations. In addition to Cat machines, the exhibit included machines and work tools built by Shandong Engineering Co. Ltd. (SEM), a wholly owned subsidiary of Caterpillar with manufacturing based in China.
"China is an important market for our business, and we continually invest in new products and services that will bring value to our customers in this region. BICES gives us an opportunity to engage with representatives of a wide range of businesses and governmental organizations and to present the strengths and advantages of Caterpillar—quality products, state-of-the-art technologies and excellent after-sales service and support," says Phillip Pollock, Marketing Manager of Asia Pacific, Caterpillar Global Construction & Infrastructure. "Caterpillar support services, such as Cat Finance and local Cat dealers' product support capabilities, are unmatched. We hope that BICES visitors will immediately see that we have the right products and services to help them do their jobs more effectively and to assist them in meeting their business goals."
Broad range of new equipment built for region
The Caterpillar exhibit at BICES featured a number of new machines specifically designed and built for businesses and applications in the region. The new Cat 950 GC Wheel Loader on display at BICES combines low operating costs with the durability, reliability and economy of proven Cat components to deliver productive performance. The 950 GC features heavy-duty frames; Cat Z-bar linkage; Performance Series buckets; fuel-efficient Cat C7.1 engine; powerful load-sensing hydraulics; and a spacious, air-conditioned cab with intuitive controls.
The proven Z-bar loader linkage provides aggressive digging capabilities, high breakout forces, and lift and reach capability to competently handle a wide range of loading applications. The B-pin height and dump clearance are best-in-class for a 5-tonne-capacity wheel loader, which enables easy loading of on-highway trucks.
Caterpillar displayed four new excavators—three track machines and one wheeled machine ranging in size from 5.5 tonnes to more than 36 tonnes. With an operating weight of 13,400 kg, the new Cat 313D Series 2 hydraulic excavator uses a fuel-efficient, 70-kW Cat 3054C engine that delivers responsive power and extended durability. The efficient hydraulic system combines powerful digging forces and intuitive low effort controls for precise operation.
The world class operator station is ergonomically designed to help ensure the operator stays comfortable throughout the working day. The 313D Series 2 also features serviceability enhancements to simplify routine maintenance and reduce downtime, and it features durable heavy-duty structures for reliable operation in severe applications.
The new Cat 305.5E Mini Hydraulic Excavator brings high performance to the mini excavator concept. The excavator is a conventional-tail-swing, fixed-side boom model with an operating weight of 5,300 kg. The new model uses a fuel-efficient Cat C2.4 DI engine with a net power rating of 32 kW and features a powerful load-sensing hydraulic system with standard auxiliary-hydraulic valve section. The hydraulic system is designed to provide precise, rapid hydraulic response for reduced cycle times in all operating situations. Operator comfort and convenience are ensured with a spacious, air-conditioned cab that features pilot-operated joystick controls.
Technology aids managers, boosts production
Cat Connect Solutions will not be as obvious as the big, new machines, but its technologies and services were displayed throughout the exhibit. Built for operations that range from small to large and simple to complex, Cat Connect Solutions gives the user flexibility to select only the capabilities needed to meet business goals.
Equipment management solutions, such as Product Link, provide fuel status, operating hours and machine condition data to help managers reduce unscheduled downtime and keep machines working. Productivity solutions, such as AccuGrade, enable contractors to manage sub- and finish-grade to specified targets. These high-precision technologies help finish jobs faster, reduce fuel and materials consumption and provide the operator real-time feedback to improve finish quality. And safety solutions, such as rear vision cameras and avoidance zones defined by the AccuGrade system, enhance site safety.