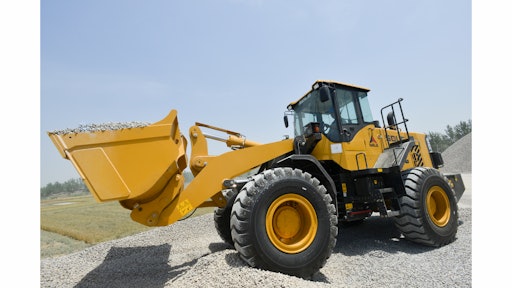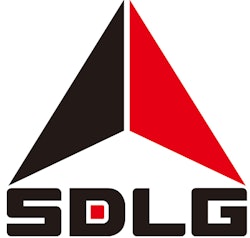 SDLG will once again attend Sunbelt Ag Expo, the most important agriculture trade show in the Southeast U.S. The event is being held October 14 to 16 and 2014 marks its 37th year.
Chief among SDLG's attractions will be the LG948L wheel loader. This new loader lies in the most coveted capacity class for the region, with a 3.0 yd³ bucket capacity. Some 62% of new wheel loaders purchased in North America are in the 2.5 yd³ to 3.5 yd³ range, where the new LG948L falls squarely in the middle.
The incentive to introduce this model to the North American market was driven by consumer demand. In fact, attendees at last year's Sunbelt Ag Expo expressed interest in purchasing a wheel loader with a 3.0 yd³ bucket capacity. It was these discussions that directly led to the introduction of the LG948L, which fittingly, will now be on show at Sunbelt Ag Expo.
Al Quinn, Director of SDLG North America, says Sunbelt Ag Expo was an ideal setting to show off the new wheel loader, along with several of the company's other offerings.
"Events such as Sunbelt Ag Expo are the perfect chance for us to talk with customers face-to-face and really find out what their needs are," he says. "And the LG948L is a perfect example of how we respond to those needs. Last year in Moultrie, folks told us they needed a 3.0 yd³ bucket capacity wheel loader, and here we are one year later with one in tow."
This year SDLG is partnering with two of its dealers to present machines at the show: Flagler Construction Equipment of Tampa, FL, and ASC of Charlotte, NC. Representatives from both companies will be on hand to answer questions from customers and the press, as well as provide wheel loader walkarounds and other relevant information.
Flagler CE serves customers in Florida from the following locations:
Tampa, Lake City, Jacksonville, Orlando, Ft. Meyers, Davie and Miami
ASC serves customers throughout the southeast from the following locations:
Charlotte, Mills River, Garner and Greenville, NC
Savannah, Forest Park and Buford, GA
Cayce, North Charleston and Piedmont, SC
Knoxville and Chattanooga, TN
SDLG has four wheel loaders available across its dealer network: Along with the LG948L are the LG938L, a 2.4 yd³ capacity wheel loader; the LG948L, a 3.0 yd³ capacity wheel loader; the LG959, 4.0 yd³ capacity wheel loader; and the LG958L, which has the same basic specs as the LG959, but with dry disc brakes rather than wet disc. All four loaders are backed by a 12-month, 1,500-hour warranty.