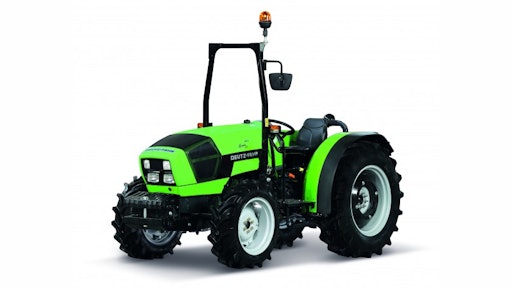 The DEUTZ-FAHR tractor specialist range is going to be more complete with AGROPLUS F Keyline.
The Agroplus F Keyline combines simplicity and strength, in a compact, multi-function model with a horespower range from 50 to 75. Fully synchronized transmissions offer greater working comfort and shorter operating times, guaranteeing an unheard of productivity in this market segment.
The Agroplus F Keyline is perfect for specialist crops and day-to-day jobs. The reliable and tested 1000 Series SDF engine ensures a long life with low operating costs.
Like the entire DEUTZ-FAHR range the Agroplus F Keyline features latest-generation technology, ergonomic controls and a streamlined design.