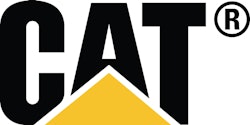 Caterpillar Inc. employees and retirees have pledged a record more than $6.4 million to the United Way this year. Add the Caterpillar Foundation dollar-for-dollar match, and United Ways across the nation will receive a combined total of more than $12.8 million. The United Way has been Caterpillar's only annual solicitation for funds to its employees and retirees for more than 60 years.
"I'm proud that our employees and retirees dig deep each and every year to support their communities, their neighbors, sometimes even their families and friends through United Way programs," says Caterpillar Foundation President Michele Sullivan. "About half the money raised will go to the Heart of Illinois United Way in Peoria, IL. Outside of Peoria, our employees and retirees give just as generously and their contributions are from Nashville, TN, to Corinth, MS, to San Diego, CA, and more."
Since Caterpillar began investing in the United Way, employees and retirees are able to designate their contributions to the United Way of their choice.
"The United Way is a great way to invest your money in charities where you live," says Sullivan. "It assesses the community needs, finds efficient programs that deliver measurable outcomes and works to eliminate those needs in the future by identifying the causes and creating long-term solutions. That's done through the Boys & Girls Clubs, Court Appointed Special Advocates (CASA) for Children, The Salvation Army or the hundreds of other United Way-funded agencies."
Employees and retirees pledged more than $6.4 million, a 3% increase from last year. Caterpillar's overall employee participation in 2014 reached 44%, a 16% increase from 2013.
"I want to congratulate Caterpillar on an impressive employee giving campaign and corporate match for 2014," says Brian Gallagher, President and CEO of United Way Worldwide. "The United Way network is proud to partner with Caterpillar not only in local U.S. communities, but globally as well. It is clear that Caterpillar cares about community impact and helping people live to their fullest potential."
Caterpillar is part of the United Way's Global Corporate Leadership Program, which includes 95 corporate partners that raise more than $1 billion annually. There are more than 1,110 local United Ways in the U.S., and Caterpillar's annual campaign supports more than 500 of these local United Ways where the company's employees live and work.