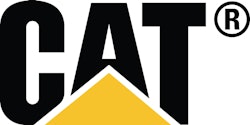 Caterpillar Inc. has been named to the 2015 Dow Jones Sustainability Indices (DJSI), recognizing Caterpillar as a sustainability leader in the Industrial Engineering sector. This marks the 16th time Caterpillar has been included in the DJSI list.
The annual DJSI process involves a thorough analysis of corporate economic, environmental and social performance factors, assessing issues such as innovation management, supply chain management, climate strategy, product stewardship, labor practices and health and safety.
"Sustainable products, services and solutions are very important to our employees and customers," says Doug Oberhelman, Caterpillar Chairman and CEO. "And we've been improving and integrating sustainable practices and solutions for a very long time because – in addition to being important – we know that creates value."
Caterpillar's score improved in 2015 due in part to its:
Strong Code of Conduct, which names sustainability as a core value for the enterprise.
Comprehensive enterprise policies, specifically antitrust and risk management.
Updated climate strategy and transparency of that strategy within the annual Sustainability Report.
Commitment to community support.
Continued progress in the sustainability of its supply network.