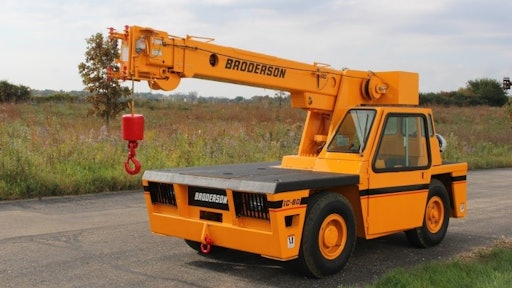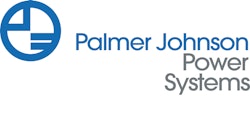 In response to growing customer demand, Palmer Johnson (PJ) is now formally offering Equipment Reconditioning services for off-highway equipment. In November, Palmer Johnson broke ground on a dedicated 20,000 sq. ft. reconditioning facility in Sun Prairie, WI, set to open in June of 2019. This innovative space will allow for a rapid expansion in the volume, size, and scope of equipment that can be serviced. Production capacity is expected to increase to 15-20 times current levels, in part due to the PJ Off-Highway Powertrain Reman Center— located right across the street— an advantage that can reduce some multi-week repairs to mere hours.
Bigger, better facility
The facility will have 25 ft. hook height on 15-ton cranes covering its open floor plan. It will have seven bays for equipment repair and over 100 ft. of open space suitable for service of almost any type of equipment.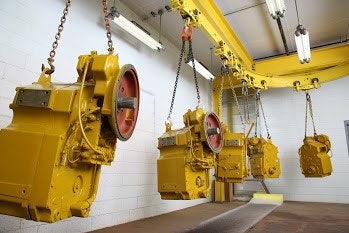 Palmer Johnson is currently reconditioning equipment in its existing facilities in Sun Prairie, St. Louis, and Kansas City, KS. In addition to the new Sun Prairie facility, Palmer Johnson hopes to expand into the Los Angeles market in 2019.
"This is part of our long-term strategy which is to be the leading independent Off-Highway Service Network in North America," says Craig Parsons, President and owner of Palmer Johnson. "Attracting and retaining highly qualified service technicians is our industry's number one growth barrier. This shortage is only going to grow worse over the next decade. We believe there will be fewer service independents capable of servicing off-highway equipment at a high level. We are taking steps now to ensure our Service Department is there to meet our customers' needs in the next 2, 5, 10, and 20 years."
Capacity to handle all types of equipment
Parsons went on to say, "Palmer Johnson is excited to expand into this area. Currently, we are targeting Equipment Reconditioning programs that fit into two broad categories: Low Volume, 2-10 pieces of equipment per year and Medium Volume, 10-30 per year. We believe by doing this we can get a variety of equipment work in and ramp up, successfully fulfilling our customer commitments. These two types of programs allow for volume incentives and productivity gains to happen quickly." 
All machines are carefully considered. Current programs have included: telehandlers, booms, lifts, carry-deck cranes, trench rollers, skid loaders, excavators, pavers, ground support equipment, telescopic trailers, maintenance of way and hi-rail trucks.

Years of experience to serve you
PJ's strong vendor partner relationships and long-term experiences with OEM component remanufacturing play a key role in allowing the current expansion of equipment service offerings. The company has developed and maintained successful OEM programs for 40+ years, and attributes its success to a few critical ingredients:
Finding products with good field volume
Understanding target end-user pricing
Finding niche products that have significant value
Attaining an adequate number of cores
Palmer Johnson Reconditioning Levels
PJ ReNew
Remanufactured to OEM Specs; machine recovery process; certified same as new
1 Year Warranty
Scope of work and upgrade options touches each and every part of the machine, ensuring the quality and reliability that improve fleet ROI and profitability for the long term 
PJ ReFresh
Refurbished to OEM Specs; inspect, repair and replace as needed
6 Month Warranty
Scope of work and upgrade options touch every major operating system, ensuring the quality and reliability that improve fleet ROI and profitability for extended life