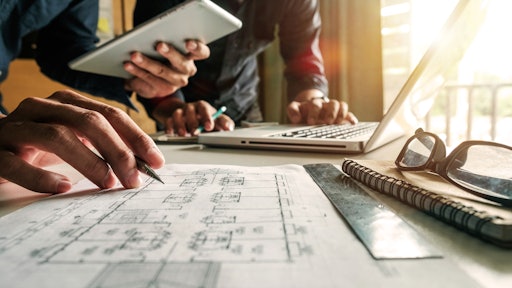 mrmohock | Adobe Stock
After years of record profits, the auto industry is at a pivotal moment where disrupted supply chains, spiraling costs and labor shortages stand out as major causes of parking lots filled with cars that cannot be sold and dealerships with few to sell. The entire industry is under extreme pressure and executives are seeking areas of their businesses that can drive profitability. What they might not realize is that their next significant increase in profitability may be buried in the contracts they have hidden in their filing cabinets, emails and shared file sites.
While the automotive industry is considered a leader for technological innovation in manufacturing, the industry is late to adopt business process technology. The automotive industry is also one of the most contract heavy. And yet, while innovation has transformed vehicles themselves, many old-line business processes in this enormous industry have failed to transform digitally as quickly as other industries and the time is now to better face market headwinds. All vehicle manufacturers could benefit from business process technology.
Mark Ross, principal and co-leader of legal business services, Deloitte Tax LLP, said, "Innovation in business processes is as critical to the success of automakers as innovation in the cars themselves. Worldwide, our conversations with key industry players are focused on digital transformation to drive profitability, and the benefits of contract lifecycle management (CLM) [software] make it a critical technology investment to ensure their contracts work harder for them and improve profitability."
In high-volume manufacturing, pennies matter. Today, effective contract management can provide the key for legal, finance, procurement, and sales to help their business increase profits and reduce costs while improving efficiencies, morale, and relationships. That's why it's time to apply innovation to manage supplier contracts. After all, the current process being used was designed and implemented back when flip phones were all the rage.
Ann Marie Uetz, Partner and Head of Foley Lardner's Automotive Practice Group agrees: "Suppliers should consider updating traditional operational and contracting practices in order to enhance flexibility in a more unpredictable world."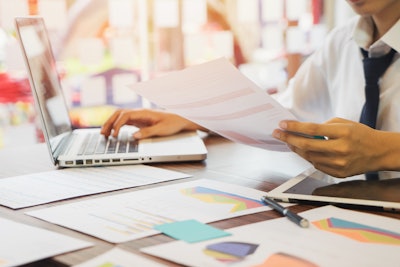 Modern, effective CLM system helps companies turn their contracts from a liability into a highly managed asset that keeps their business safe, while providing world-class contracting services for its customers, employees, and vendors. Here are four key reasons why digital transformation is existential for automakers and other vehicle manufacturers to not only survive, but thrive, scale and prosper in challenging market headwinds.
1. Competitive Advantage
According to World Commerce & Contracting, companies that manage their contracts effectively using CLM, save an average of 9.2% per year in annual revenue that is typically lost to slow negotiations, missed milestones and noncompliance. For larger organizations, that percentage can be much higher (15%). Companies that fail to embrace proven technology that prevents revenue leaks and enables cost savings will fall behind.
2. Revenue Savings Offset a Slowing World Economy
Global forces like the pandemic, war, supply chain disruption, inflation and rising fuel costs are expected to decelerate global growth from 5.5% to 4.1% in 2022, according to the World Bank. The vehicle industry can ensure its survival, mitigate risk and compete at scale by using a unified solution to manage contract sustainability, consistency, completeness, searchability, ownership and risk management in one place.
Thriving businesses will then share that data across relevant teams and departments within their organization to drive business-critical decisions. Contract metadata—including part numbers, retention times, effective expiration dates, per region and per category—all need to be managed from one centralized CLM platform so businesses can effectively manage their business relationships and realize the savings effective contract management offers.
3. Nimbleness
Pandemics and wars can disrupt world economies instantly. Getting all business out of a country and finding other vendors immediately is a reality, and companies need to have direct visibility to understand and manage their risks and obligations. In a single tweet, markets can change, unrest can occur and longstanding terms that could impact your precious margin can change. Nimbleness and agility have taken on a new dimension. Businesses need to be able to shift in an instant.
4. Strategic Advantage
Data trapped in contracts and stored in files holds value for organizations. Having a line of sight to risk and business obligations lets every department make better, more agile business decisions that help companies grow, survive and negotiate from an informed position, sending resources in new directions and holding back in others.
Without CLM software to unlock and share the data with other solutions in its network ecosystem, it's difficult to put that information into action. CLM systems that can integrate with today's common enterprise solutions and let data stream easily into other technologies are the most powerful.
Today's most powerful CLM systems need to connect to systems that drive key business processes and easily let data flow throughout the organization where it can truly help the business grow and enhance performance, respond with agility, and outmaneuver the competition. Contract data drives the business, why isn't it integrated?
Managing Friction Areas
Those in the vehicle industry are most likely familiar with:
Expedited freight charges
Price changes
Management of tooling
Keeping a scorecard green
Knowing and fulfilling service obligations
Cost sharing
Collaboration on contracted service level agreements
How do organizations manage all these friction areas many years after contract execution? What about employee turnover, the increase in working from home, and disparate financial and supply chain systems? If contracts dictate money in and money out of an organization, they should be managed and measured as if the health of the business relies on them.
With contract management processes, including CLM software, in place, an organization has a full view of all contracts associated with a particular customer or supplier. All modifications, negotiations and tracked changes of every contract, and the metadata within the contract, are managed and measured, serving the company as an asset. For continued visibility of contracts (that may last up to 30 years), the best practice is to warehouse the data in a database that is visible across the sales, legal, finance, and operations teams.
What if it were possible to integrate master service agreements directly into an ERP system? What if freshly negotiated freight terms went to the logistics teams automatically? What if a new calendar year and subsequent new per-unit price was reflected instantly within the financial systems to avoid invoicing discrepancies?
When an organization combines a central, well-managed place of truth for contracts, automation of dozens of business processes with custom workflows, and multiple integrations powering data exchange and intelligence, it is empowered to use innovation to thrive not just survive during uncertain economic times.