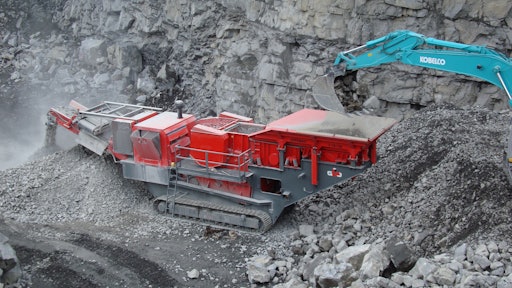 Cleanfix reversible fans are used in a wide range of stone processing equipment to prevent problems associated with overheating and inefficiency of the engine.
Excavator, wheel loader or crusher operate in the toughest conditions when moving and unloading recyclables or waste. The cooling systems of their engines are challenged by dust, dirt, and airborne debris and often result in an overheating of the engine, transmission, and hydraulics. Vehicle operators face more frequent downtime due to maintenance, repairs, higher fuel consumption, and reduced performance of the air conditioning.
Benjamin Hägele, CEO of Cleanfix North America Ltd. says, "The reversible fan is a cooling system's cleaning solution for industries where airborne debris clogs the cooling systems and leads to overheating of the engine. It's a very effective application for stone processing and recycling equipment that operate on landfills and in other high-dust environments."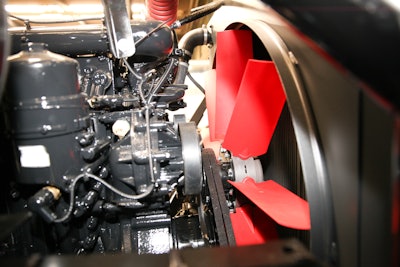 Cleanfix reversible fans offer an innovative and multi-patented solution to these problems. The reversible fans feature automatic radiator cleaning and contribute to optimal cooling and extended vehicle lives in high-dust environments. A clean radiator means reduced maintenance, less downtime and increases the overall efficiency of the operation. What is more, the Cleanfix system allows for significant fuel savings.
"Our fans are smart," explains Hägele. "Not only do they reverse the airflow to powerfully clean out radiators, but their blades adjust automatically to the engine's load state so that cooling and air flow are optimized to save fuel – which in turn saves money."
Cleanfix will exhibit its reversible fans, as well as other products, during bauma 2019.