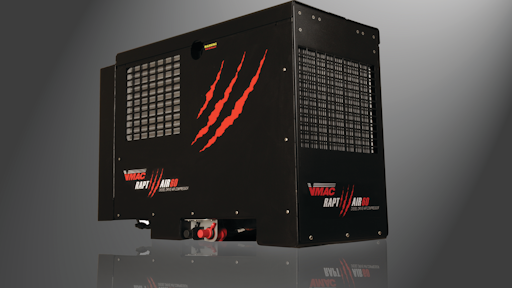 VMAC's 60CFM RAPTAIR60 Stand-Alone Diesel Drive air compressor system was created specifically for the mobile market, and is designed to address concerns about noise, fuel consumption and emissions. 
Delivers a true 60CFM at 100 PSI
Utilizes Intelligent Digital Controls
Offers a 100% duty cycle
Turns itself on and off in response to air tool demand, contributing to reduced idling and fuel costs
Packs enough muscle to power up to a 60 lb. jackhammer or a 1 1/4 in. impact wrench
Durable in extreme conditions
Measures a compact 18 in. w x 34.5 in. l x 28 in. h and weighs just 450 lbs.
Request More Information
Fill out the form below to request more information about
RAPTAIR60 Diesel Drive Air Compressor