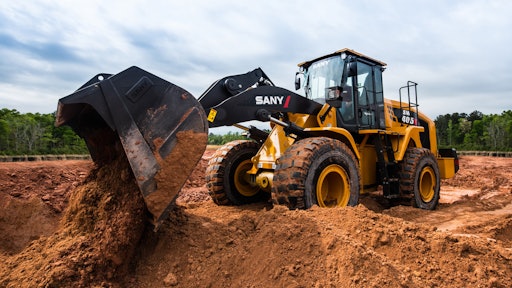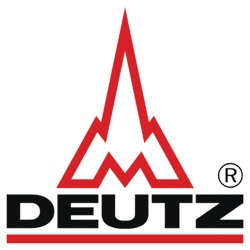 DEUTZ will suppy engines to Sany, a construction equipment manufacturer headquartered in China with American offices in Peachtree City, GA. Sany will install DEUTZ TCD 7.8 diesel engines in its new SW405 wheel loaders.
"DEUTZ engines are in many of the road construction machines used in the Chinese market," says Kevin Grover, Large Excavator and Wheel Loader NPI Manager at Sany America. "We looked at a few different suppliers, but the DEUTZ engine had an ideal torque curve for a wheel loader application. Furthermore, we feel the DEUTZ engine's quality and responsiveness will help our machines truly perform at an optimum level."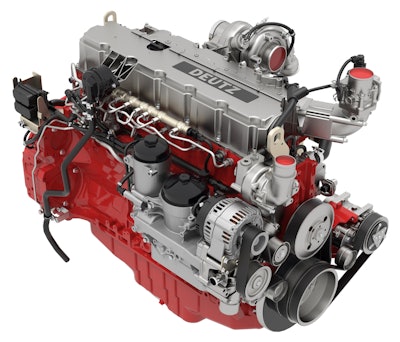 DEUTZ's water-cooled, six-cylinder, in-line TCD 7.8 diesel engines feature an exhaust aftertreatment system with a diesel particulate filter (DPF) and selective catalytic reduction (SCR) system. These engines meet U.S. EPA Tier 4 and E.U. Stage IV emissions standards, and thanks to their DPF, also fulfill the E.U.'s upcoming Stage V standards which will go into effect in 2019.
"With DEUTZ's Stage V ready engines, our machines are all set for the next round of emissions legislation," Grover says. "We won't have to go through another extensive design cycle when the new emissions regulations do take effect."
The TCD 7.8 diesel engines produce 250-390 hp (160-290 kW) at 2,300 rpm. A modular system of optional add-on components makes these compact engines exceptionally versatile. The DVERT (DEUTZ Variable Emission Reduction Technology) system is also modular, meeting the individual requirements of various markets with the standard DPF/SCR system.
"We designed our TCD 7.8 diesel engines to offer our OEMs customers greater flexibility and lower installation costs," says Robert Mann, DEUTZ Corporation President and CEO. "Because these engines are both compact and modular, OEMs who choose them for their machines can develop more versatile designs to answer a broader range of end user needs."
Sany's SW405 wheel loaders are engineered for use at various types of construction sites. Their typical tasks include hauling pipes, materials handling and snow removal.
"We are delighted to have secured Sany as a customer in the field of construction machinery," says Michael Wellenzohn, member of DEUTZ AG's board of management with responsibility for sales, service and marketing. "Together, we're looking forward to a successful partnership."
Companies in this article